Holiday Greetings from the Solvay UFSD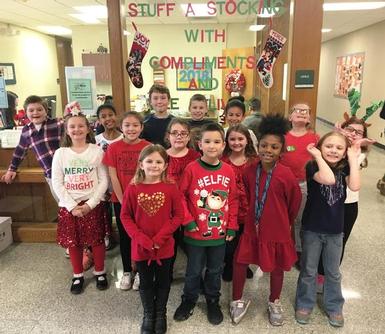 From holiday concerts and collecting donations for the homeless, once again the Solvay Union Free School District has shown plenty of holiday spirit!

We would like to take this time to thank our faculty, staff, students, teachers, and most importantly, the Solvay community. Thank you for all you to do make Solvay such a special place for our students!

While the holiday season allows us the opportunity to take the time to reflect, appreciate, and celebrate our accomplishments from this past year, it also gives us the chance to look forward to things to come. We have continued to offer additional learning opportunities before and after school with the 21st Century Learning Center Grant Award and the Solvay Success Academy. Thanks to our community support, we continue to make great strides and improvements as a district, and look forward to continuing this progress for years to come.

Solvay UFSD would like to extend our best wishes for this holiday season and a happy new year. Enjoy holiday recess and we look forward to seeing our students again on Thursday, Jan. 3.