---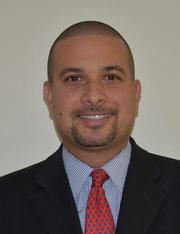 Dear Solvay School Community Members:

The first few months of the 2016-2017 school year have been fast paced, but very productive. We have completed more than $6.5 million in facility upgrades throughout the district. In an effort to continuously maintain and improve our facilities, we have already established a capital project committee, which is working to develop plans for our next project, which is tentatively scheduled for fall of 2019.

Instructionally, we have continued to revamp curriculum in core subjects across all grade levels, ensuring that our teaching is aligned to more rigorous learning standards. Like many of our endeavors, this will be an ongoing process and we appreciate your help and patience as we transition. One major change that will be taking place includes our school reconfiguration plan. The plan will move fourth grade to Solvay Elementary School and our Pre-K program to the district office wing of Solvay Middle School this coming fall. The reconfiguration comes after months of careful planning and has the potential to provide significant district wide benefits.

With support from Smart Schools funding, we continue to invest in technology, moving our district toward one-to-one (1:1) device/student implementation by next year. In addition to the 1:1 initiative, we are in our third year of Innovation Classrooms, our district wide approach to promoting project-based learning and real-world learning opportunities. Several of our talented teachers across the district continue to participate in this cutting-edge program.

This year has brought many successes for us as a district. At the start of the year, we secured a pilot program with Onondaga Community College (OCC), called OCC Advantage. This program allows our students the opportunity to obtain a tuition-free associate's degree from OCC. We also launched the Parent Teacher Home Visit Project in grades K-8, an initiative which has the potential to drastically improve family engagement in our schools. In addition, we are proud to say that our communication with the Solvay community has also improved this school year through the use of our new district website. Please visit our site at www.solvayschools.org to learn more about some of the events taking place throughout our schools.

We will undoubtedly face challenges in the coming months - addressing district goals centered on bolstering literacy instruction, developing better support frameworks for faculty/staff and balancing our district budget in an often unpredictable fiscal climate. Despite these challenges, we are well positioned for success thanks to the hard work of everyone in our school community.

Thank you for all you to do make Solvay such a special place.
Lawrence Wright
Superintendent of Schools