---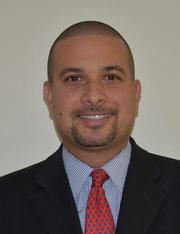 As the school year comes to a close, I am proud to say that we've had many accomplishments. Solvay's graduation rate remains one of the highest in the region at 91.6 percent — nearly 90 percent of our graduates go on to college. We continue to offer more than 30 college courses on site from Onondaga Community College (OCC), Syracuse University (SU) and the College of Environmental Sciences and Forestry (SUNY ESF). Additionally, we were selected to be a part of the OCC Advantage pilot, which will allow Solvay graduates the opportunity to attend OCC tuition-free (beginning with this year's freshman class).

Our achievements at the high school level are the direct result of community partnerships and hardworking teachers throughout the district. Strong practice and high-quality curriculum throughout the district allow us, ultimately, to support high-achieving graduates. With that in mind, we are continuing to work toward improvements in our elementary and middle schools. Our elementary school (now serving grades PreK – 4) is in the process of building one of the best early childhood programs in the region and our middle school (now serving grades 5 – 8) will be a Syracuse University Partnership School next year, with the primary focus centering on student programs and professional development for teachers. We expect to see improvements on the 3–8 English language arts and math assessments thanks to these innovative organizational and instructional changes. Science achievement on the fourth and eighth grade exams has consistently been at or above the regional and state average, which we expect to continue. Our efforts also included general improvements to literacy with attention to the fundamental subjects of speaking, writing, reading and listening skills.

We have continued to upgrade our facilities at no additional cost to tax payers. Those physical improvements include our "green" initiatives, which involve solar energy, LED lighting, water bottle filling stations and use of recycled and reclaimed materials.

Capital project work also involved a new roof and resurfacing of the gym floor at Solvay Elementary School, new turf and resurfacing the track at the stadium, dugouts and water at the ball fields, some site work at Solvay High School and the relocation of district offices to Solvay Middle School. Many of these improvements will help us realize efficiencies that will save tens of thousands of dollars annually.

Thank you for supporting the budget for the 2017-18 school year. Certainly challenges will persist, but so does the continued overwhelming support of our community. Have a good summer!
Lawrence Wright
Superintendent of Schools