This time of year is typically a very exciting one for our district; spring semester begins, concerts, musicals, athletics, and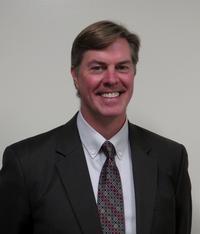 several other events all occur. This year is considerably different to say the least. Hybrid schedules, mandated quarantine periods, fully remote learning, asymptomatic testing, personal protective equipment, contact tracing, and mask wearing have become part of our everyday experience. Our school community has adjusted to this temporary normal, with a considerable amount of patience and grace. Parents, teachers, staff, and community play an important role in our success. Teachers and staff continue to innovate and adjust their lessons to support in-person and remote learning. Our students have been incredibly adaptive, adjusting to learning, using technology, wearing masks in school, and sharing what supports they need to learn in this environment.

As the second half of the school year continues, our district will continue a full list of activities. Winter athletics have begun, practices and preparation are underway with our school musicals, and the BEST program offerings are expanding with before and after school activities.

Our capital project work in the high school has continued to make great progress. Our library media center opened after February break. Work started at the elementary school during the February break with preparation of the installation of air conditioning and several building upgrades. To follow along with the progress of our capital projects, visit our website at www.solvayschools.org. Summer programming at Solvay Elementary may have to be moved to Solvay Middle School and Solvay High School to accommodate the construction schedule. We appreciate your patience and cooperation as we work to improve our facilities for our students.

As we begin the second half of the school year, we look forward to the work ahead of us. Please encourage your students to work hard, be involved with school activities, and share with us how we can help support our students and school community.
. . . . . .