Superintendent's Page
---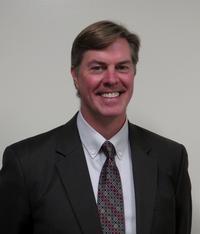 As the snow begins to clear this spring, things certainly get busier for everyone at the Solvay UFSD. Our administrative team has been busy working to prepare for the district budget vote in May, while our students and teachers have been busy prepping for state testing. As the second half of the school year approaches, our district has certainly been full of activity. Regarding our budget, it is always challenging to prepare the district budget in an often unpredictable fiscal climate. Our fixed and mandated costs continue to rise, while state aid remains insufficient and our tax levy increase is limited by law. We will keep you informed as the process unfolds, but I can assure you that we will always work to provide a quality education to our students at minimal cost to taxpayers.

Despite these challenges, we are well positioned for success thanks to the hard work of everyone in our school community. This year has had a successful start so far for our students and staff. Thanks to the 21st Century Learning Grant Award we received last year, our students and teachers have been able to take part in many different projects and activities throughout this school year. Students have greatly enjoyed these projects, all of which have successfully incorporated science, technology, engineering, arts, and math. With the support of Smart Schools, we have continued to invest in technology, including moving our district toward one-to-one (1:1) device/student implementation, which greatly benefits our students.

At the beginning of this school year, we made a shift in our classroom placement. This shift involved moving our fourth grade students to SES, and placing the Pre-Kindergarten students in a wing near the district office at SMS. I am proud to say that this shift has been extremely successful for both grade levels. The fourth grade students have flourished being with their peers at SES, while the pre-K students have made SMS their home – and are always stopping to visit us at the district office. While changes such as this can often be concerning at first, I thank everyone for their support in making this move such a success.

We must take this time to thank the community for your support of our capital project, which will help us better maintain and improve our facilities within the district. Work for this project is scheduled to tentatively begin in fall of 2019. More information will be made available was we finalize the first phase of the project.

As we make our way into the second half of this school year, we look forward to the work ahead of us. Thank you for all you do to make Solvay such a special place.