Superintendent's Page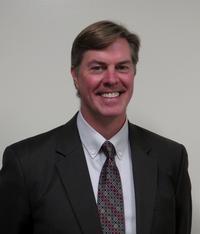 This time of year is always an exciting one for our district, as the snow begins to clear and we see signs of spring emerge. I would like to take this time to thank everyone for their patience with the delays and cancellations we have experienced this year due to the winter weather. Please know that we try to be as efficient and timely as possible in making you aware of any delays and cancellations. In addition to our automated calling system, delays and cancellations are also posted on the district website (www.solvayschools.org), social media, and local media outlets. If you have had any trouble receiving these calls, please ensure that all emergency contact information is updated with your child(ren)'s school(s).

Once the second half of the school year approaches, our district is always full of activity, and this year is no exception. This time of year also calls for preparation throughout our district. Our students and teachers have been busy getting ready for upcoming state testing. Additionally, our administrative team has been preparing for the district budget vote in May. This task is always challenging in an unpredictable fiscal climate, as our fixed and mandated costs continue to rise while state aid remains insufficient, and our tax levy increase is limited by law. We will keep you informed as the process unfolds, but I can assure you that we will always work to provide a quality education to our students at minimal cost to taxpayers.

We have been fortunate to receive many grants this year, which will allow our students and teachers to take part in many different projects and activities throughout this school year. For our SHS students, we have seen numerous opportunities come to fruition this year, as our students take part in not only the OCC Advantage Program, but also Solvay Success Academy. In addition to this, Solvay alumna Judith LaManna Rivette recently awarded the district a grant for skills trades education. To learn more about these opportunities, visit the news section of our website at www.solvayschools.org.

Continuing with our theme of preparation, we are in the process of working on our latest capital project. In order to build our new transportation facility, our transportation department has been moved to a temporary location at 690 State Fair Blvd., Syracuse, NY. Demolition of the existing transportation facility will begin in early March, weather pending. To follow along with the progress of our capital projects, visit our website at www.solvayschools.org/capitalproject2018. Additionally, with the capital project updates taking place this year and into the summer months, we plan to move all summer programming to Solvay High School and Solvay Elementary School this summer and close down access to Solvay Middle School. Stay tuned for additional updates on this transition. We appreciate your patience and cooperation as we work to improve our facilities for our students.

As we make our way into the second half of this school year, we look forward to the work ahead of us. Thank you for all you do to make Solvay such a special place.