Superintendent's Page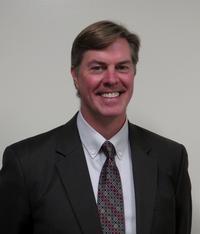 This September marked another successful start to the school year for Solvay. I hope that the start has been a successful one for you, and that you and your family have enjoyed getting back into your school routines. Thank you to all of our students, staff, and families who helped make our opening day a success and helped our students have a smooth transition into their new classrooms. We are always appreciative for the continued support that we receive from our community.

Over the summer, we worked on plans to strengthen our curriculum and school environment across all grade levels, while also working to ensure that our teaching continues to align with more rigorous learning standards. I'm proud to say that we've had success implementing these updates so far, and look forward to your continued support as we grow.

Thanks to the 21st Century Learning Grant Program, more diverse after-school program offerings and enrichment activities are offered in our district. This year also marks the start of the Early College High School Learning Grant, also known as Solvay Success Academy. The program is open to students entering ninth grade and will allow them to earn 24-60 college credits during their four years of high school. With a full 60 credits, students will be able to earn an Associate's Degree in Computer Science, Engineering Science, or Math/Science from Onondaga Community College. After reviewing all applications, 34 students have been accepted into the program for this year. For more information, please visit our website. In addition to this opportunity, we welcomed the third cohort of the OCC Advantage Program. These are just a few examples of the many opportunities available to our students, thanks to our community support.

Our capital project will soon be underway, as we work to make improvements throughout the district, including our new bus garage. Please visit our site at www.solvayschools.org to stay up to date and learn more about upcoming events. As always, I invite you to share your summer adventures with us on Facebook and Twitter using @SolvaySchools, by using #SolvayBearcats, or by emailing sentinel@solvayschools.org. For our Solvay UFSD alumni, we would like to hear from you. Please share with us what you have been up to by emailing sentinel@ solvayschools.org. And thank you to everyone who has shared their alumni news with us so far!

Thank you for making Solvay special for our students and community. I look forward to our continued success from the start of the year through the end.