Superintendent's Page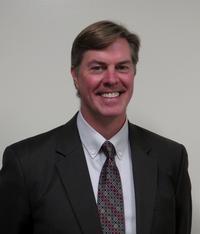 I am excited to welcome all of our students, new and returning, to another school year!

Last year was full of accomplishments for our district, and I would like to take the time to thank you for helping to make these accomplishments possible. With all of our successes this past year, I am confident that the 2018-19 school year will be just as fast paced, productive, and successful.

As we move into the new school year, we continue to strengthen our curriculum and school environment across all grade levels. We have spent the summer months working to ensure that our teaching continues to align with more rigorous learning standards. Come September when you send your students back to school, you can be confident that your children are well supported by their teachers, administration, and your fellow community members. One example is the one-to-one initiative, which we will be rolling out for Solvay Middle School at the start of this school year. Stay tuned to the Solvay UFSD website for more information.

Our successes continued into June, as we celebrated a 94% graduation rate for the Class of 2018, a number that has steadily climbed as a result of hard work. With the diverse course offerings at Solvay High School, several students from the Class of 2018 are entering college with multiple college credits under their belt. In addition, through the support and generosity of our community, graduating seniors received over $150,000 of scholarship money through our Dollars for Scholars program.

At the start of this past school year, we welcomed the second cohort of students into the OCC Advantage Program. Students have spent this year maintaining successful grades, while completing the volunteer requirements of the program. We are proud of their success and commitment to their futures.

At the end of summer, we will mark a successful completion of the first year for the 21st Century Learning Grant Program. Thanks to this program, students were provided with opportunities to attend before and after school learning sessions, summer programs, and a variety of enrichment activities. In addition, over 100 students at Solvay Elementary School participated in a summer camp. Students at SMS have also been kept busy, participating in InquiryU, a collaboration between Syracuse University and our staff. Also, we were able to provide many of our students with free breakfast and lunch during the summer months.

The successes for the district have only continued, as we recently were award the Early College High School Grant. Stay tuned for more information on this exciting opportunity.

As we prepare for the return of students, we have worked on some facilities improvements throughout the district. One of the improvements include the resurfacing of the SMS parking lot. We continue to work on planning and implementing the approved capital project, including our new bus garage.

Please visit our site at www.solvayschools.org to stay up to date and learn more about upcoming events happening during the summer. I invite you to share your summer adventures with us on Facebook and Twitter using @ SolvaySchools, by using #SolvayBearcats, or by emailing sentinel@solvayschools.org. For our Solvay UFSD alumni, we would like to hear from you. Please share with us what you have been up to by emailing sentinel@solvayschools.org.

Thanks for your continued support in making our district better for our students and community. We are well positioned for a successful 2018-19 school year. See you in September!