District News
Next >> Viewing 1 - 20 of 268 stories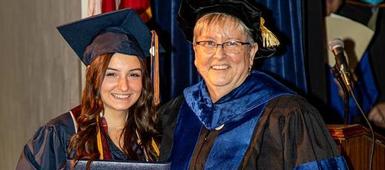 Natoli Earns Associates Degree:

On Saturday, June 22, 2019, nearly 140 seniors graduated from Solvay High School at the152nd Commencement Ceremony. One student, Natalina Natoli, not only received her high school diploma, but she also received her Associates Degree in Humanities and Social Sciences from Onondaga Community College. Natalina is the first student from Solvay High School to graduate with her high school diploma and have also met the requirements to receive an Associates Degree. We are fortunate to offer numerous college classes at Solvay High School, but we currently do not offer all of the necessary classes for a student to be able to graduate with an OCC degree. In Natalina's case, it took a lot of initiative to reach her goal. ...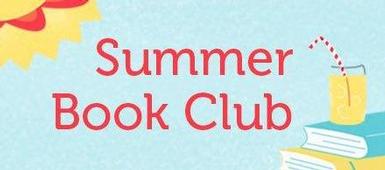 Summer Book Club Schedule:

Solvay High School will be hosting a summer book club for students going into grades 5-12. This program will give students access to books, prepare them for summer reading requirements, and give them a place to discuss what they are reading. Please encourage your student to come for part of or all of the two hours. Book Club will meet July 10, July 17, July 24, July 7, July 14, July 28 correct?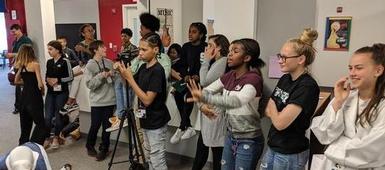 SMS Students Run the Show at Enterprise America:

Recently, a group of Solvay Middle School students paid a visit to WCNY's " Enterprise America ." Enterprise America is a hands-on program for middle-school students, and allows them to practice (and apply) the core tenets of STEM (science, technology, engineering and math), as well as their financial and civic literacy skills. Before that, however, students will partake in some classroom instruction, working with teachers who are using curriculum aligned to state and 21 st century learning standards. Following the completion of classroom study, students embarked on their journey into in Enterprise America City, which they were responsible for operating in its entirety! This meant students effectively ran the city's 14 different businesses, as well as ...
Track Athletes Move Up in Rank Following State Competition:

Congratulations go out to Solvay Boys' Outdoor Track & Field athletes Allen Cawthon, Elijah Wright, X'Zavier Morris, and Brendon Carolina for their recent performance at the New York State Track & Field Championships! Competing in the 4 x 100m relay, the team's strong performance actually saw their rank move up to 14 in Division II (small schools) by the end of competition. All four of Solvay's track coaches are tremendously proud of the students' achievement!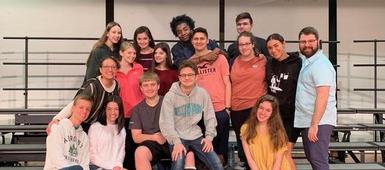 SHS Vocal Jazz Group Performs for Singer Kim Nazarian:

Last month, the Solvay Vocal Jazz group had the opportunity to perform for Kim Nazarian, a member of the internationally-known vocal jazz ensemble "New York Voices!" The students performed the Stevie Wonder classic "Superstition," as well as the New York Voices own arrangement of Paul Simon's classic "Mother and Child Reunion." It was a day filled with great music-making!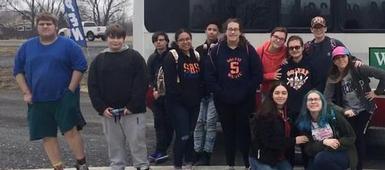 SHS Students Take Trip to Seneca Army Depot:

Earlier in the spring, several Solvay High School students took a field trip to the Seneca Army Depot and White Deer Tour in Romulus, NY. The trip was funded through the 21st Century Learning Grant. During the trip, students learned about The Cold War, and how the Army utilized that area during that time. They were even able to go into one of the Army igloos that was originally built to sustain an atomic bomb attack. Additionally, students saw a beaver dam, an eagle nest (with an actual eagle in it), several brown deer and 24 white deer! The students learned many interesting nature facts, such as: White deer are not "albino," as their coloration is the result of a recessive gene, not a mutation. All told, it was a fun and educational day! ...
Student Role Models Nominated for Lunch with Principal:

Recently, teachers from multiple elementary classrooms nominated some students to attend a Principal's Luncheon! The students were nominated based on the qualities they exude that make them great role models. Following the nominations, Principal Christine Miczan ate lunch with each group throughout the week. The students shared stories about school and life with their principal, and she, in turn, shared cookies and treats with the students! Principal Miczan especially enjoyed the event, and is looking forward to the next luncheons filled new groups of responsible, respectful, and safe students.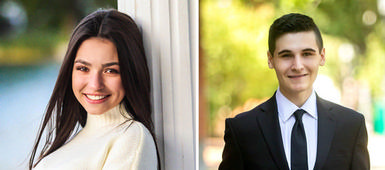 Meet this year's Valedictorian & Salutatorian:

Please click here to view Syracuse.com's Featured Article: SOLVAY HIGH SCHOOL Valedictorian Name: Marisa Presutto Town: Syracuse Parents: Laurie and Anthony Presutto My plans in the next few years: I will be attending SUNY Geneseo as a Biology major. What I've enjoyed the most about my high school experience: I have been involved in music and theater for as long as I can remember. Being a member of my school's Vocal Jazz Ensemble as well as a part of our theater productions has by far been the highlight of my high school career. My favorite quote or saying: "Everyone is a genius. But if you judge a fish by its ability to climb a tree, ...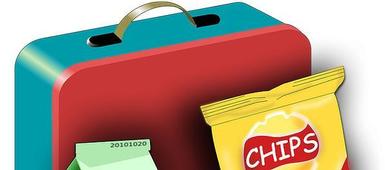 Summer Lunch Program at SUFSD:

The Solvay Union Free School District will be providing free summer meals for kids and teens during select weeks. The program is open to all residents and non-residents 18 years of age or younger. The summer meal schedule is as follows: Elementary School July 8 through July 25 (closed Fridays) Breakfast 8:30 - 9 a.m. Lunch 12 - 12:30 p.m. High School July 1 through Aug. 9 (closed July 4 & Fridays) Breakfast: 7:30 - 9 a.m. and Lunch: 11 a.m. - 12:30 p.m. If you have any questions about summer meals, please call the Solvay Food Service Program at (315) 484-1403.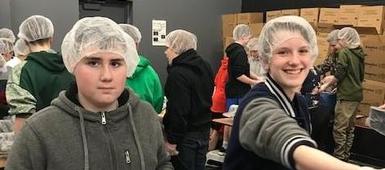 SMS Students Contribute Toward Feeding Starving Children:

Last month, the eighth grade class participated in the "Feed My Starving Children" event held at the Vineyard Church. During the visit, the students helped measure, pack, label, and sort meals, all while hanging out with their classmates, enjoying some music, and engaging in some friendly competition to meet the goal. The students even got to try a sample of what they helped create! The meals prepared by our students will be sent throughout the world, helping malnourished children and families in some of the poorest countries. Great job by these selfless eighth-graders, who had a fun afternoon helping those in need!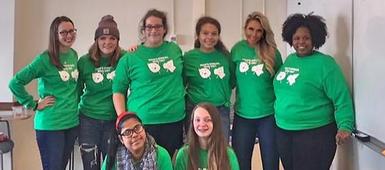 SHS Students Make Triumphant Return to Science Olympiad:

Over the winter, Solvay High School returned to the 35 th Annual Science Olympiad Competition held at Le Moyne College! Mrs. Lisi and Mrs. Sherlock generated interest in bringing back this competitive science club after Solvay had pulled out from the competition several years ago. The team, composed of nine Solvay High School students encompassing all four grade levels, competed in a wide range of scientific events and competitions, including hand-written assessments, collaborative group work, and designing and engineering their own products. The two top-scoring events for Solvay included "Anatomy & Physiology" and "Thermodynamics." Rachel Maloney and Talya Toussaint competed in the physiology event, ...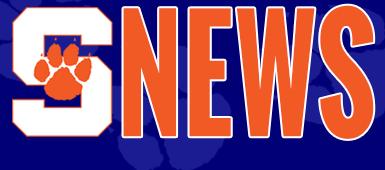 2019-20 Budget & BOE Results:

Thank you to the entire Solvay Schools community in the passing of the 2019-20 school district budget! The adoption of $34,020,000 budget results were: Yes 321 No 97 Congratulations to Kristen Sunser-King and Joseph Barnello for being elected to the Board of Education. The election results for the two BOE seats (2) were: Kristen Sunser-King 286 Darryl Tucker 170 Joseph Barnello 322 Thank you again for your support of the Solvay Union Free School District!
Alumni News: Former Solvay Students Enjoy Incredible May:

We recently came across some exciting Bearcat alumni news, out of college! Class of 2001 graduate Paul Zalewski is currently an assistant track & field coach at Virginia Polytechnic Institute and State University (known more colloquially as Virginia Tech). He covers a lot of ground at the university, coaching the men's decathletes and women's heptathletes, long jumpers, and triple jumpers. Recently, Zalewski's Hokies competed in the ACC Outdoor Track & Field Championships , and took first place in the Overall Men's Championship and third place in the Women's Overall Championship! Congratulations to the Coach Zalewski and Virginia Tech! That same weekend, class of 2018 graduate Ashley Bosco competed at the ...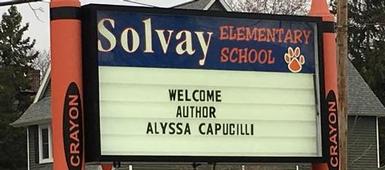 Author Alyssa Capucilli Visits Solvay Students to Celebrate Reading:

In late March, Solvay Elementary School students got a visit from Alyssa Satin Capucilli, author of the beloved "Biscuit" series. With over 75 titles in the series (and over twenty-one million books in print), "Biscuit" has been deemed a modern classic. It is one of the most borrowed books throughout libraries, as it continues to be embraced by beginner readers, parents, librarians, and educators. We all have stories to tell. Mrs. Capucilli explained how a personal experience can launch our imaginations and help us create our own stories. As the visit progressed, students laughed and read along with Mrs. Capucilli, as Biscuit practiced his familiar bedtime routine. Using repetition, Mrs. Capucilli helps emergent readers practice familiar words ...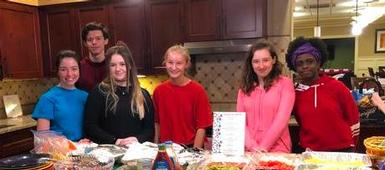 Key Club Students Prepare Meal at Ronald McDonald House:

Last month, members from the Solvay High School Key Club brought a smile to the faces of many of families staying at The Ronald McDonald House! The club both donated the ingredients for and prepared a taco-themed dinner for the group! The visiting Key Club members, pictured here from left to right: Marisa Presutto Maksym Melnyk Hailey Kliphon Kirstyn Devereaux Courtney Wade Amer Lazraus It was a very rewarding experience for all involved. Great job putting some positive energy out into the world, Key Club!
Next >> Viewing 1 - 20 of 268 stories