District News
Next >> Viewing 1 - 20 of 199 stories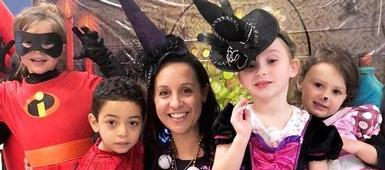 Pre-K students celebrate Halloween with special party:

Walking into the Solvay Middle School cafeteria recently, family and friends were greeted by a group of princesses, unicorns, dinosaurs, fire fighters, witches, and super heroes. It may have been a few days before the big day, but pre-Kindergarten students were ready and excited to welcome their family and friends to their Pre-K Halloween Party. Prior to Halloween, the Solvay Union Free School District pre-K hosted a Halloween Party for all of the pre-K students. The event took place at the end of the school day and featured a DJ, who played plenty of fun songs for students throughout the afternoon. The party allowed pre-K students the chance to dress up in their Halloween costumes, play games, dance, and enjoy some snacks. The party also had a photo booth and plenty of props for students ...
Weather Cancellations/Emergency Closings Procedures Reminder:

Winter will soon be arriving to Central New York, and with it also comes the winter weather. With this in mind, we would like to take this opportunity to remind parents/guardians of Solvay Union Free School District's weather cancellations/emergency closings procedures. In an effort to keep families informed, the district uses an automated emergency calling system. This system is used to contact parents and guardians in the event school will be delayed, closed, or dismissed early (after the start of the school day). It supplements the already established procedures of contacting the local news media. Families should ensure that all emergency contact information is updated with their child(ren)'s school(s) with any changes to phone numbers and addresses (including ...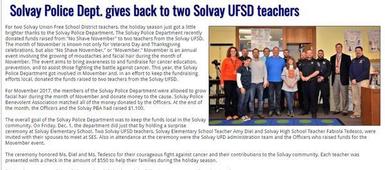 Solvay UFSD and CNYRIC win second NYSPRA award:

(October 2018) – The Solvay Union Free School District (UFSD) has received their second prestigious award through the 2018 New York State Public Relations Association (NYSPRA) annual communications competition for their coverage of the Solvay Police Department giving back to two teachers at the Solvay UFSD for the holiday season. The district received an award of merit in the Excellence in Writing category in this year's contest, for the article " Solvay Police Dept. gives back to two Solvay UFSD teachers ." Written in collaboration with the Central New York Regional Information Center's (CNYRIC) e-Communication team, the article provided an overview of the Solvay Police Department's participation in "No Shave November," ...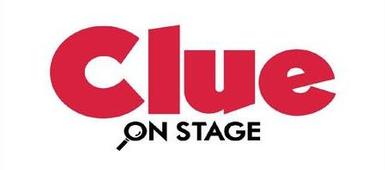 Solvay Drama Club Presents "Clue" Nov. 2 & 3:

The Solvay Drama Club is proud to a nnounce the return of the play "Clue: On Stage." It's a dark and stormy night, and you've been invited to a very unusual dinner party. Each of the guests has an alias, the butler offers a variety of weapons, and the host is, well... dead. So whodunnit? Join the iconic oddballs known as Scarlet, Plum, White, Green, Peacock, and Mustard as they race to find the murderer in Boddy Manor before the body count stacks up. Based on the cult classic film and the popular board game, "Clue" is a madcap comedy that will keep you guessing until the final twist. "Clue" will take place at Solvay High School on Friday, Nov. 2 and Saturday, Nov. 3 at 7 p.m. Tickets are $5 for presale, $5 for student and seniors ...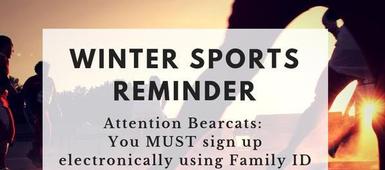 Winter Sports Sign Up Reminder - Family ID:

Attention Bearcats: You MUST sign up electronically using Family ID for winter sports . A link to Family ID for winter sports can be found here or on the Athletics website . Please call 315-484-1400 with any questions.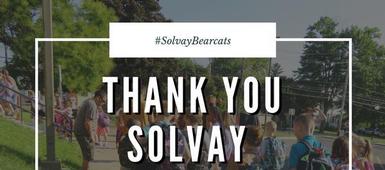 Thank you, Solvay BOE!:

The New York State School Boards Association recognizes October 22-26 as School Board Recognition Week. This is a time to promote awareness and understanding of the important work performed by our school board members. Solvay Union Free School District is joining all public school districts across the state to celebrate School Board Recognition Week to honor local board members for their commitment to Solvay UFSD, its children, staff, and community. "The efforts of our Board of Education at the Solvay UFSD are above and beyond. Their commitment and dedication to our students and their education is nothing short of inspiring," said Solvay UFSD Superintendent Jay Tinklepaugh. "Through the Board's devotion and tireless efforts, we see another shining ...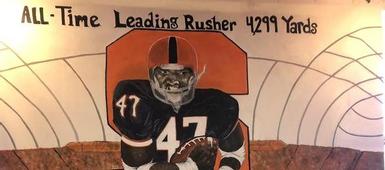 SHS Senior paints mural to honor football player Joe Morris:

Joe Morris Mural, as painted by Marissa Ramos Joe Morris and Marissa Ramos Over the summer, Solvay High School Senior Marissa Ramos worked to paint a mural of football player Joe Morris. Mr. Morris played football for the New York Giants and Syracuse University. On Sept. 22, 2018, SU retired the number 47 in honor of Mr. Morris. The day before, a party was held in Mr. Morris's honor, where the mural was revealed. Marissa Ramos was commissioned by Mr. Denti from Alfred Denti Insurance to paint a mural in honor of Mr. Morris. Great job, Marissa!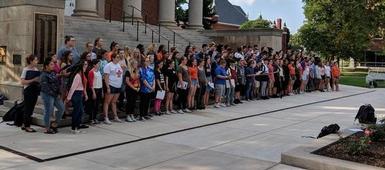 SHS Concert Chorus sings for peace with SU:

On Tuesday Sept. 18, the Solvay High School Concert Chorus went to Syracuse University to sing with the Syracuse Women's Choir under the direction of Dr. Hillary Ridgley. The Solvay Chorus students have been learning the piece "Ukuthula" since the beginning of the school year and on Tuesday sang with the SU Women's Choir. The two choirs teamed together to sing this piece in response to International Peace Day, held on Sept. 21. The piece "Ukuthula" is sung by choirs throughout the world on this day, to signify their belief in peace. This massive event is put together by the organization A Voice 4 Peace. Solvay and SU are just one of the many choirs that share in this day, showcasing that students at Solvay are A Voice 4 Peace! ...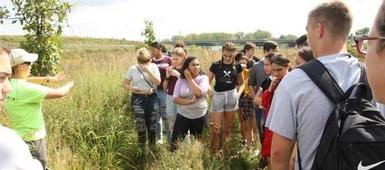 SHS students take the classroom outside:

SHS students enrolled in SUNY-ESF's Global Environment and Biology classes visited the METRO Wastewater Treatment Facility and Onondaga Lake Visitor's Center on Tuesday Sept. 18. Students explored the complex system that cleans our wastewater and learned about the ecology and biology of the lake cleanup.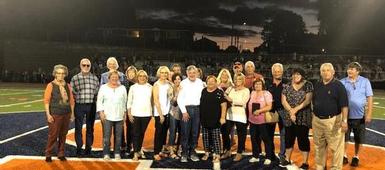 SHS Class of 1968 Reunion:

Incase you missed it - the Solvay High School Class of 1968 recently had their class reunion. See photos from the reunion below!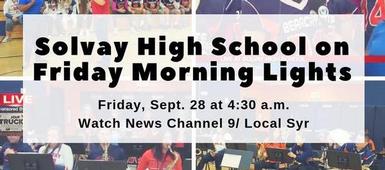 SHS on Friday Morning Lights Sept. 28:

On Friday, Sept. 28, Solvay High School will be featured on Friday Morning Lights. Tune in at 4:30 a.m. to view the live broadcast from Solvay High School. The broadcast will feature the Solvay Football team as they prepare for their homecoming game against Bishop Ludden. Good luck, Bearcats!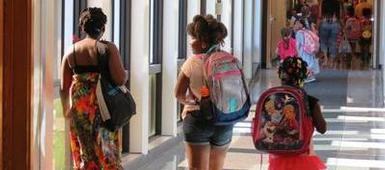 Welcome back, Bearcats!:

Welcome to a new school year, Bearcats! #SolvayBearcatsFirstDay Pictured below are students arriving for their first day.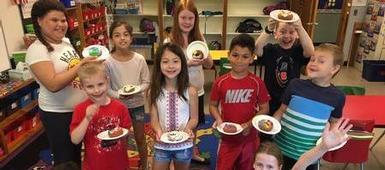 SES students practice design and engineering with donuts:

At the end of the last school year, students from Solvay Elementary School participating in Melissa Boileau's morning program took part in creating a special kind of treat. In conjunction with their design and engineering unit, students created various designs on donuts. Students and staff were then invited to vote on their favorite donut designs. View the designs below!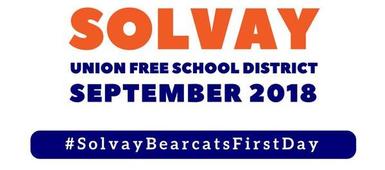 Share your first day photos with us!:

The first day of school is almost here! For the 2018-19 school year, we are inviting Solvay Union Free School District students, staff, and families to consider sharing their first day of school photos with us. We have even made a sign for you to use! Printed copies of the sign may be picked up at the district office and each of the school main offices. Photos can be shared with us through Facebook (@SolvaySchools) , Twitter (@SolvaySchools) , email, or by using the hashtag #SolvayBearcatsFirstDay. We can't wait to see how you plan to celebrate the start of the 2018-19 school year! Please note that by submitting your photos, you allow the Solvay UFSD to use and display them online. When submitting photos on social media, please be sure to avoid using ...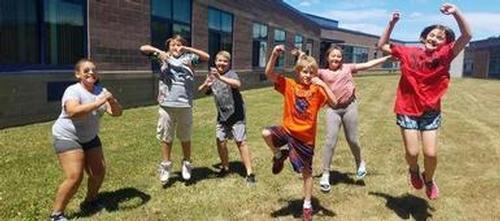 SMS sixth-graders attend a new kind of summer program:

Sixth-graders from Solvay Middle School have spent part of their summer with their peers, filling their days with reading, writing, reflection, and plenty of great snacks. Mrs. Alton and Ms. D'Eredita recently wrapped up a successful sixth grade summer program, thanks to the 21 st Century Learning Grant. During the summer school program, students were able to experience a variety of assignments and tasks throughout their days. At the start of each day, students worked on a responsive classroom chart and attended an engaging morning meeting. Students had plenty of interactions with their peers during the day, as the class would sit down and eat their breakfast and lunch together family style. Some of their favorite meals were chicken and waffles, sausage, egg, and cheese sandwich ...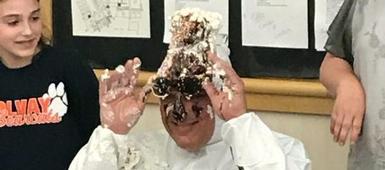 Mr. Gottlieb turns into human ice cream sundae:

Mr. Gottlieb as a human ice cream sundae Before the end of the school year, Solvay Middle School student Olivia Ouderkirk met her savings account challenge for the year. Like the two students from Solvay Elementary School, Olivia was able to turn her principal into a human ice cream sundae. Mr. Gottlieb was given the treat of being turned into an ice cream sundae, with SMS students cheering him on. The sundae consisted of ice cream, chocolate syrup, whipped cream, marshmallows, and, of course, sprinkles. Great job to Olivia on meeting her savings challenge – and turning Mr. Gottlieb into a human ice cream sundae.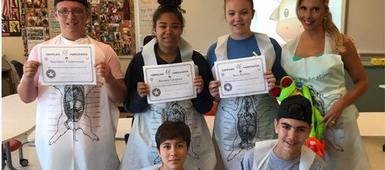 SHS science department practices summer learning:

The 21st Century Learning Grant afforded Solvay High School's science department with a unique and inquiry-based opportunity this summer. Mrs. Lisi's biology students had the incredible experience of dissecting a grass frog, fetal pig, and cow heart over the course of three days in July. Students worked diligently through each dissection, identifying individual organs and their functions in both amphibian and mammalian organisms. This is an opportunity not often made available for students until collegiate age. These students now have a great advantage for any future biology courses they may choose to pursue in the future!
Next >> Viewing 1 - 20 of 199 stories