District News
Next >> Viewing 1 - 20 of 458 stories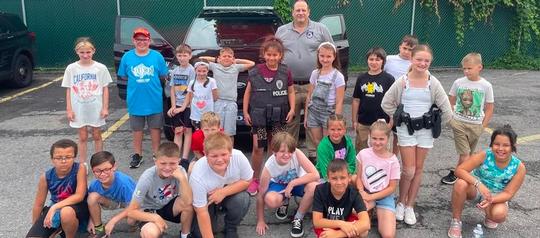 Solvay Summer Program Fun!:

During the summer program at Solvay elementary school, fourth and fifth grade students from Miss Collins and Mrs. VanBeveren's classes went on many field trips to explore the community in which they live. They made visits to the Solvay fire station, the Solvay police department, the Solvay, public library, the Solvay, Geddes, youth center, and the Solvay, splash pad and pool.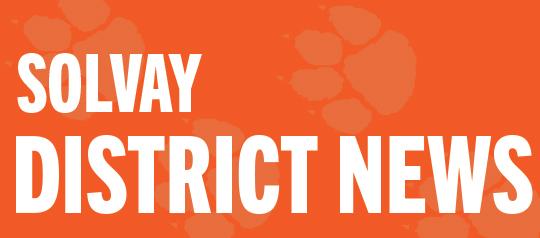 Fire Inspection Legal Notice:

Notice is hereby given that the annual inspection for 2022-2023 for all buildings owned by the Solvay Union Free District for fire hazards which might endanger the lives of students, teachers, employees therein, has been completed and the report thereof is available at the office of the Director of Facilities, Solvay Middle School, 299 Bury Drive, Syracuse, NY for inspection by all interested persons. Solvay Union Free School District Dated: June 23, 2023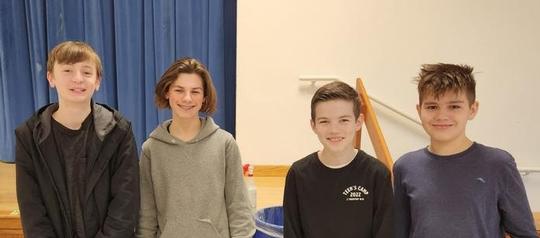 SMS Students attend Onondaga County Junior High Math League:

Click on image to enlarge Five middle school students were selected to represent Solvay at the annual Onondaga County Junior High Math League meet. Congratulations to Nico Lewis Mulvey (8th), Josh Michalek (8th), Mark Olesh (8th), Vlad Dibrova (7th), and Evan Kelly (7th).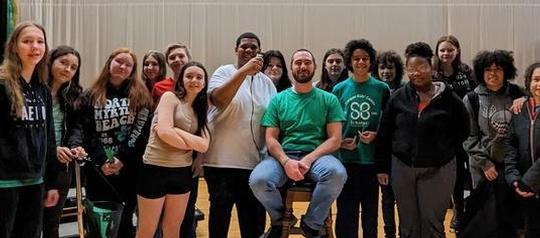 Wizard of Oz Cast to Donate to St. Baldrick's Day Fundraiser:

Is it cold in here or is it a twister!? - Mr. Thompson This year 8th grade students voted to donate proceeds from their Saturday night performance of The Wizard of Oz to benefit the St. Baldrick's Foundation! This charity is committed to supporting the most promising research to find cures for childhood cancers. 8th graders also got the chance to shave Mr. Thompson's head on Friday to raise awareness and show support to children who lose their hair during treatment.
Next >> Viewing 1 - 20 of 458 stories