District News
Next >> Viewing 1 - 20 of 382 stories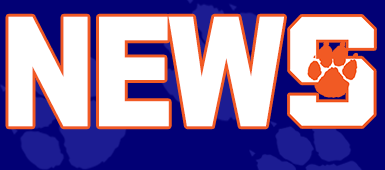 Girls Volleyball Sectional Finals:

Attention Bearcats: Come support the volleyball team Saturday, 11/6, at 6pm at Phoenix Middle School as they take on the Sectional Finals! Cost for this event is $10.00 Digital ticket required for entrance - no cash! Purchase tickets at the link below: https://section3.org/sports/2021/4/29/hometown-ticketing.aspx?fbclid=IwAR3XbqlDJNaX2KX6c15YS9xaEN-KbqIu3k1fqEKI-wKaQEBXg2X5sJQrwdE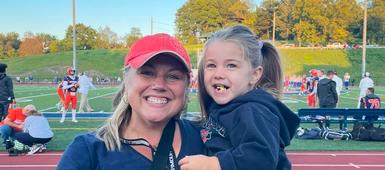 Solvay Honors Nicole Halloran, Athletic Trainer:

This week is NYSATA Recognition Week. We would like to recognize and express our appreciation for all the hard work Nicole Halloran, athletic trainer, does for our students, schools, and community. She is entering her 18th year. Nicole graduated from Ithaca College. She and her husband, Shawn, daughters, Ryann and Addie live in Syracuse. Nicole is always ready to "roll up her sleeves" to help in any way she can whether it's supporting the athletic office, assessing students' injuries, or COVID testing. Thank you Nicole! (Pictured is Nicole and daughter, Addie, at a recent varsity football game.)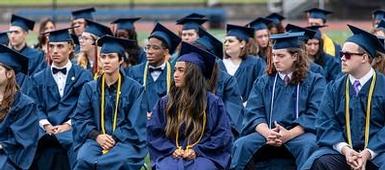 Graduation 2021 Pictures:

Congratulations, once again, to our 2021 Bearcats! >> Click here for ALL Graduation 2021 Pictures Graduation Recording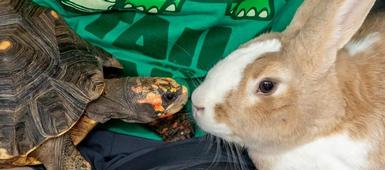 Tails & Tales - An Animal Themed Summer Reading Opportunity!:

Are you signed up for Summer Reading at your public library? It's a free and fun way to earn rewards for reading all summer long! This year's theme is Tails and Tales, and public libraries are offering great animal-themed programs and activities! Visit your library's website to sign up and see what's happening! Keep reading!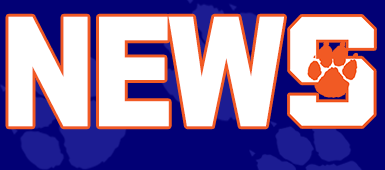 Solvay VPA/Music Updates!: Solvay High School VPA Festival of Arts Video: https://www.youtube.com/watch?v=A5m85RGdiuo Solvay Band Video: https://www.youtube.com/watch?v=ELvyC_vFltA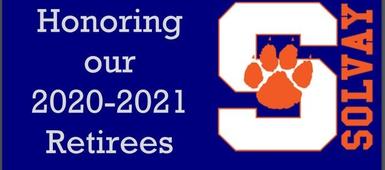 Congratulations to Our Retirees!:

On June 21, 2021, the Board of Education recognized the district's 2020-21 retirees. We wish them all a happy and healthy retirement! Once a Bearcat, always a Bearcat.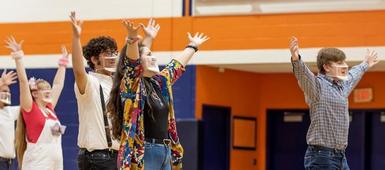 The SHS Movie Musical: The SHS Movie Musical is here!!! After 9 long months of creating, planning, designing, rehearsing, filming, and editing the first ever Movie Musical is ready for viewing! Our entire cast, crew, and production staff have worked their hardest to provide you all with our highest quality of musical theatre experiences within our community. For your enjoyment and viewing pleasure, the musical "A Day In the Life" will be on YouTube on Friday, June 25th. Please visit our Website at

SES Virtual Art Show:

SOLVAY ELEMENTARY SCHOOL 2020-21 VIRTUAL ART SHOW Click here or scroll down to view the slideshow!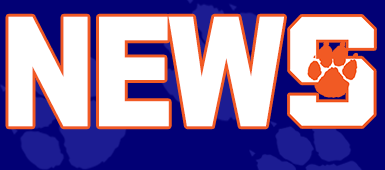 Broadband Survey:

Solvay Community, This past year has proven how adaptive and resourceful our school communities can be when faced with a challenge. Reinventing what education can be in times of crisis in a matter of days and weeks, while continuing to work on improving connections with your students required a heroic effort. At the same time, it illuminated a broader issue within our region: the unequal access to broadband internet. The Central New York Regional Planning and Development Board (CNY ...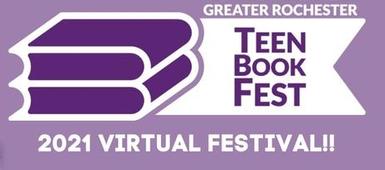 Teen Book Fest 2021 - Saturday 5/15 @ SMS: This Saturday, May 15th, Teen Book Fest comes to Solvay! If you love reading or if you are a writer, you'll want to attend! We are hosting live video chats at the middle school with literally dozens of authors including Shaun David Hutchinson, AS King, Ally Carter, Ellen Hopkins, Bruce Coville, Karen McManus, Diana Ma, Sandhya Menon, Hena Khan and many more! You'll have the opportunity to choose from lots of sessions covering topics about writing authentic characters, drawing from real life experiences, illustrating your work, creating an audiobook, world building, overcoming writer's block and more. We also have some fun surprises and activities planned! You can register at: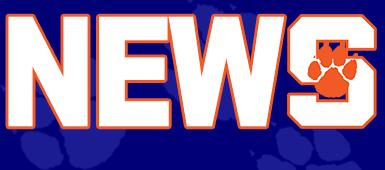 SHS Virtual Voice Recital 2021:

Over the past four months, 15 chorus students took the challenge to learn a solo for NYSSMA. 4 students decided to take on the extra challenge of learning a Vocal Jazz solo as well. The students worked after school and at home to learn and prepare their solos. This video is a culmination of their hard work they did during the most unusual year of learning and singing! Thank you to Mr. Kermit Buckman for accompanying all of our soloists! Thank you Mr. Matthew Tenorio for your video editing skills! Please enjoy the recital! 0:18 - Timothy Williams 2:20 - Audra Tennant 4:54 - Paul Pino-Espino 7:22 - Natalie Michalek 9:55 - Emily Martinez-Segui 11:17 - ...
Next >> Viewing 1 - 20 of 382 stories