District News
<< Previous Next >> Viewing 21 - 40 of 268 stories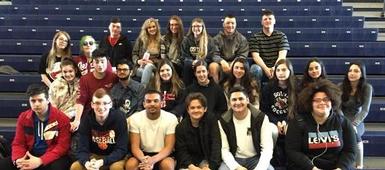 Solvay Juniors Visit OCC, Attend Open House:

Recently, a group of juniors made a visit to Onondaga Community College to attend an open house. The students toured the campus and dorm areas, and also participated in panel discussions with campus personnel. It gave the students a valuable glimpse at what college (and dorm) life entails.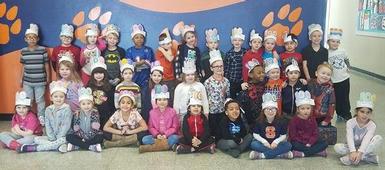 #TBT - Looking Back at the 100th Day of School:

Earlier this year, Lisa Reynolds and Amber Welch's classes completed a "100th Day of School" project with their families! They created posters, t-shirts, and necklaces using 100 of some kind of object. The students took great pride in their projects, and shared them in class!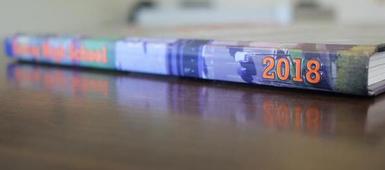 Solvay Yearbook Staff Recognized for Excellence:

The Solvay High School yearbook staff was recently recognized by Balfour Yearbooks, receiving an Honorable Mention Certificate of Recognition for its outstanding contribution to scholastic journalism. The Solvay High School yearbook is featured in the 2019 publication of exemplars. Yearbooks published by Balfour for the 2017-2018 school year were evaluated in one or more of the following areas: theme development, layout design, photo content, secondary packages, and cover design. The " 2019 Yearbook Yearbook " publication of exemplars showcases 2018 yearbooks. Balfour honors approximately 11 percent of its yearbook staffs with this distinction, making the accomplishment all the more exceptional. Solvay High School's yearbook adviser ...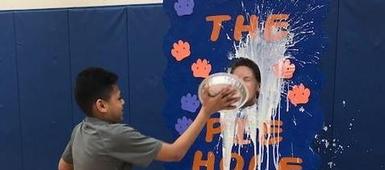 SMS Students and Staff Make Donation to Charities:

In April, the Builders Club sponsored a fun afternoon that benefitted a a good cause! Throughout the week of April 8, Builders Club students collected personal care items such as toothbrushes and toothpaste, combs, soap, and deodorant to donate to local charities in need. For every item brought in, students were given a raffle ticket providing the opportunity to "pie" a teacher in the face the Friday before break. The afternoon of April 12 kicked off with some friendly, yet competitive games, but ended with some brave teacher volunteers taking a pie to the face! Amidst the Friday activities, it was determined that the Solvay Middle School students accrued a whopping 200 personal care items! These donations were boxed up and sent to the Rescue ...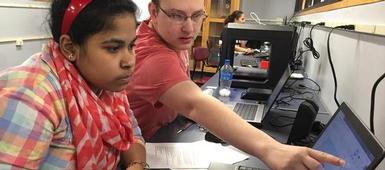 SHS Welcomes Students to New Makerspace:

The High School Library is now home to a makerspace! We have transformed an underutilized computer lab into a hands-on learning space. Students now have the opportunity to be trained in activities such as 3D printing, and will be able to explore and invent independently. In addition to the Makerbot 3D printer, students will also have access to many other tools of creation, including sewing machines, a green screen, photo/video/audio editing tools, and Raspberry Pi computers. This opens endless possibilities for problem solving, prototyping, and the opportunity to express what they've learned!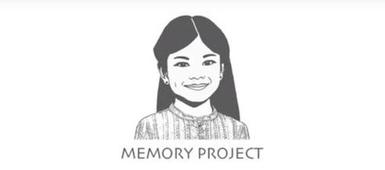 Solvay Art Students Deliver Portraits to Rohingya Students:

Recently, students from Ms. McGraw's art class received news that their portraits were delivered to Rohingya children via the Memory Project! The Memory Project is a unique initiative in which art students create portraits for children and teens around the world that have been orphaned, neglected or disadvantaged. To begin, some of Solvay's advanced art students received photos of Rohingya kids who were currently living in refugee camps. With the photos of their subjects at hand, the Solvay students got to work. To see some of the final results, please click on the video below! "The Memory Project is passionate about breaking barriers and uniting youth from different cultures," said Ms. McGraw. "The goal of the project is ...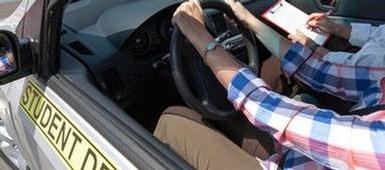 Driver Education Program to be Offered at SHS This Summer:

This summer, the Onondaga-Cortland-Madison BOCES will be offering a Driver Education program at Solvay High School. The program will consist of 24 hours of classroom instruction, as well as 24 hours of vehicle instruction. Classroom instruction will be held at the high school at defined times: July 9 - Aug. 7 Mondays - Thursdays from 5:30 - 7 p.m. The Able II Driving School will set up times for in-vehicle instruction following student registration. Students interested in attending the program must be at least 16 years of age, and hold a valid New York State driver's permit. The cost of the course will be $549, which will include the cost of the program's textbook. If you're interested in ...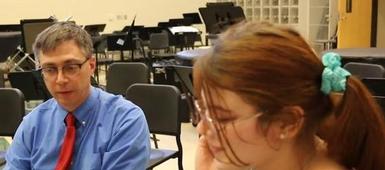 Marcia Hunt: Extraordinary Talent Follow-Up:

Late last month, News Channel 9 released a follow-up on Marcia Hunt as part of it's "Extraordinary Talent of the Week" feature! If you'd like to view the original feature as a refresher, please click here . The original feature focused on Marcia's exceptional talent with the flute, while also touching on the incredible support she's received from Solvay's music teachers. In reaching out to the "Extraordinary Talent" production, it was the hope of these instructors that they might find a way to help finance the purchase a professional-level instrument for Marcia to use in in college. She had already been accepted at the State University of New York at Fredonia based on her academic merit, but hoped to audition for the ...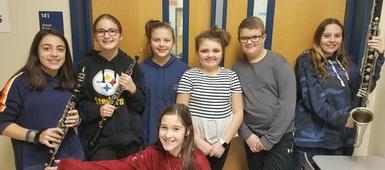 SMS Students Attend Elementary All-County Music Festival:

The Solvay Union Free School District saw seven of it's fifth and sixth grade students selected to perform at this year's Onondaga County Musical Educators Association Elementary All-County Festival! They performed as part of the band and chorus during a concert held this past weekend at the North Syracuse Junior High School. These seven students joined their peers from other schools throughout the county for the performance: Ella Amato (Flute) Rylend Bligh (Chorus) Gianna D'Eredita (Clarinet) Mika Ferguson (Chorus) Anna Kunai (Chorus) Leah Parrot (Bass Clarinet) Emma Rutkowski (Oboe) Congratulations on being selected, and keep up the great work!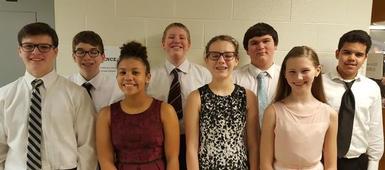 SMS Students Perform at OCMEA All-County Music Festival:

Congratulations to the Solvay Middle School and High School vocal music students who were selected to represent the Solvay Union Free School District at the Onondaga County Music Educators Association's Junior High All-County Music Festival! All eight students performed as part of the Junior High All-County Chorus at the Skaneateles High School earlier this year. Congratulations to the following students for their exceptional accomplishments, and for representing Solvay so well to our greater central New York community! Jacob Barndollar Athena Clark Jack Haskell Matt Hayden Alyssa Long Anna Love Paul Pino-Espino Tim Williams Their achievement is a result of their hard work and dedication to ...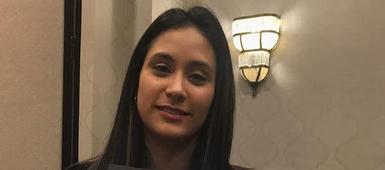 SHS Student Awarded Scholarship from Hispanic Youth Leadership Institute:

Lazara Morales-Cespedes is a Solvay High School senior who came to the area from Cuba, and has been living in the United States for about two years. Since her arrival, Lazara has been chosen to participate in the Puerto Rican Hispanic Youth Leadership Institute (PRHYLI) in both her junior and senior years. Students who participate in the institute are required to attend six sessions of leadership training during the day. Then, some are chosen to attend a three day conference in Albany, where they meet with legislative representatives and participate in more leadership events. This year, Lazara was chosen to attend the conference, where she was awarded the Angelo Del Toro Scholarship! This scholarship will provide her ...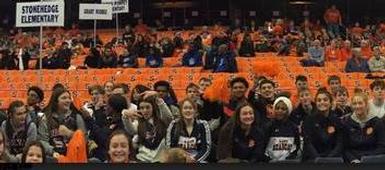 Solvay Students Attend SU Game:

Over the winter, members of the Junior Varsity and Varsity Girls and Boys Basketball teams attended "Education Day" at The Carrier Dome, where they saw the Syracuse Orange Women's basketball team defeat Niagara by a 94-45 score. Miranda Drummond led all scorers with 19 points, followed by Digna Strautmane with 12 points and eight rebounds. Throughout the game, educational trivia questions were posted on the big screen, and a couple of our students even caught one of the t-shirts thrown up to the seats! This was a great opportunity for our Solvay student-athletes to see student-athletes compete at the college level.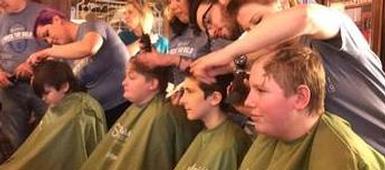 Solvay "Baldcats" Shave Heads, Raise Money for Cancer Research:

At the end of March, the Solvay Bearcats led a team that participated in the St. Baldrick's Foundation charity event! Any member of the Solvay community was welcomed to join the team. Held at the the Kitty Hoynes Irish Pub & Restaurant, members of the " Solvay Baldcats " were asked to shave their heads to help raise cancer awareness in the community, as well to help raise money for childhood cancer research. All told, the Baldcats team raised a whopping $1,606 for cancer research! We'd like to thank all of the members of the squad who shaved their heads for the event: Noah Draper - Seventh grade student Zachary Komosinski - Seventh grade student Ian Ridgeway - Seventh grade student Timothy Williams - Seventh grade student Ted ...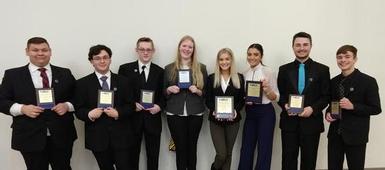 SHS students compete in DECA Regional Competition:

Over the winter, 33 students from SHS went to Le Moyne College to compete in the DECA Regional Competition. These students spent many hours afterschool learning business content and preparing to apply their knowledge to real-life business situations. Their hard work after-school paid off with great performances in their events. A total of eight SHS students won awards this year in their category. In individual events, Gabe Young earned fourth place, Nick Lopez, Noah Monty, and Brianna Williams each took third place, Myah Platler won second place, and Avery Sladick won first place. In team events, Brandon Falcone and Nate Neyhart placed third. In addition to these awards, the SHS DECA group also won the Penny War fundraising event again this year. At the regional ...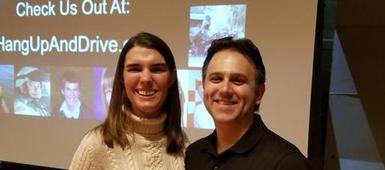 SHS Hosts Distracted Driving Assembly:

Recently, the students at Solvay High School were fortunate to host Jacy Good, public speaker and safe driving advocate, and her husband, Steve Johnson. Jacy Good graduated from Muhlenberg College in May 2008. As she and her parents drove home after the graduation ceremony, a teenager – who was driving and talking on his cell phone – turned left through a red light, causing a fully loaded tractor-trailer to swerve and hit Jacy's family station wagon head-on. Jacy's parents were killed instantly. Jacy was severely injured and went through months of rehabilitation. Since that time, Jacy has worked tirelessly to help enact distracted driving laws. She and Steve also travel around the country telling their story. ...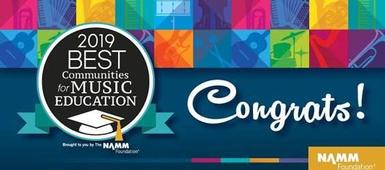 Solvay UFSD Among "2019 Best Communities for Music Education":

For the second year in a row, the Solvay Union Free School District has been named one of the "Best Communities for Music Education" by the National Association of Music Merchants ! A national distinction, the "Best Communities for Music Education" designation is awarded to districts that demonstrate outstanding achievement in efforts to provide music access and education to all students. Solvay UFSD is one of only 623 districts to receive this honor in 2019. Research into music education continues to demonstrate educational/cognitive and social skill benefits for children who make music. After two years of music education, research found that participants showed more substantial improvements in how the brain processes speech ...
<< Previous Next >> Viewing 21 - 40 of 268 stories