District News
<< Previous Next >> Viewing 21 - 40 of 329 stories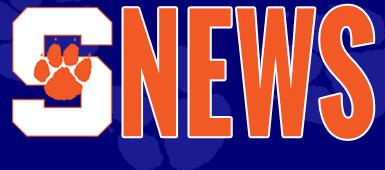 Board of Education Meeting:

NOTICE IS HEREBY GIVEN that the Special Meeting of the Board of Education of the Solvay Union Free School District will be held via remote locations by either telephone and/or video conference at 6:00 p.m., on April 27, 2020, to consider such items of public business that may come before the Board of Education and to take such actions as may be required thereon. By Order of the Board of Education Solvay Union Free School District By: Heather Lotito, District Clerk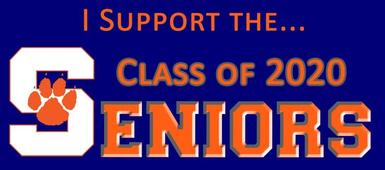 2020 Senior Lawn Signs to Show Support:

Hello Solvay High School Senior Families and Family Friends....Since the school year has been delayed until at least May 15th, Let's provide a little honor to our Seniors. I've created Senior Lawn Signs to show our support of the Class of 2020 Seniors! Each sign is Coroplast corrugated plastic sign, 24"W x16"H with a wire step stake, Cost will be $10 each. The orders will be placed on Thursday, April 23. All orders are now placed through: https://billgambinoasp.company.site/ PLEASE make sure you mention the school name and if it is a Senior or a "I Support" sign when ordering! As of now, when the signs arrive, I will notify everyone and deliver them to a parking area at ...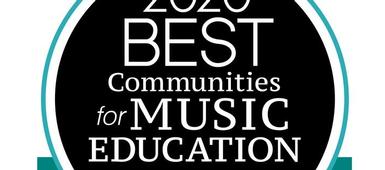 Solvay Named Best Community for Music Education ... again!:

Solvay Has Received a Best Communities for Music Education Award! Congratulations! The NAMM Foundation has recognized your community for its commitment to music education with a 2020 Best Communities for Music Education Award (BCME). See the complete list of winning schools here .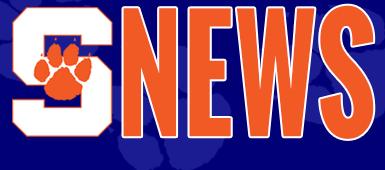 ESSA Accountability Status:

The federal Every Child Succeeds Act (ESSA), as adopted by New York State in January 2018, contains accountability measures related to receiving federal education funding. The intention of ESSA is to support equitable learning opportunities for all students in the state. ESSA includes multiple measures related to student learning outcomes, based on state exams, absenteeism rates, student growth, graduation rates, and college and career readiness. These measures are calculated for all students as well as identified subgroups. More specific information can be found on New York State's Department of Education's (NYSED) ESSA web page or in this summary for parents . The ESSA accountability measures for the 2018-2019 school year resulted in Solvay UFSD being ...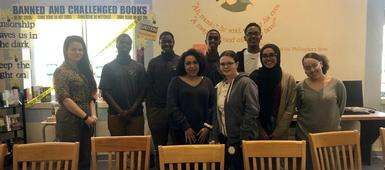 Solvay Students Serve on Panel:

Two freshman students, Ariel Ash and Allison Ryan, volunteered and served on a student panel for the 2020 CNY Reading Council Spring Conference this past weekend (Saturday, March 7th). They joined students from multiple schools by sharing in a conversation about literacy and what that means to our youth. Both Allison and Ariel did a PHENOMENAL job in representing Solvay. Their responses added great value to the conversation that afternoon. Mrs. Moran is very proud of them. Here are some of the questions Ariel and Allison were asked (and Mrs. Moran's summary of their responses): What does the term literacy mean to you? Can you tell me what literacy looks and sounds like in your communities? Everything we do from day to day life is literacy...even talking. ...
Check out this neat Valentine's Day project ....:

Students in Miss Brown's 8th grade English classroom put their knowledge of To Kill a Mockingbird, by Harper Lee, to good use on Valentine's Day. They were asked to write a Valentine's Day card from one character of the book to another, trying to keep it in the context of the novel. Students knocked this assignment out of the park by showcasing their creativity, knowledge of the book, and analysis of character in teractions.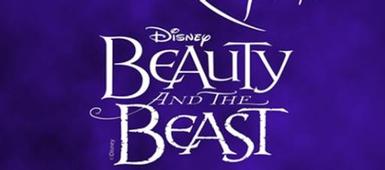 SHS Presents: Beauty and the Beast - Feb 27-March 1:

We hope you will Be Our Guest this weekend for Solvay Drama Club's production of Beauty and the Beast !! The show is: Thursday February 27th at 7pm Friday February 28th at 7pm Saturday February 29th at 7pm Sunday March 1st at 2pm Tickets prices are the following: Presale: Student/Senior (+55) - $8 Adults $10 At the Door: Student/Senior - $10 Adult - $12 You may purchase tickets at SHS Main Office or reserve tickets by calling 315-468-2551 for Will Call. If you have questions regarding Tickets please email Ms. Chelsea Connors ( cconnors@solvayschools.org ) or Mr. Jerry FitzGerald ( gfitzgerald@solvayschools.org ) . This is going to be the ...
<< Previous Next >> Viewing 21 - 40 of 329 stories