District News
<< Previous Next >> Viewing 21 - 40 of 277 stories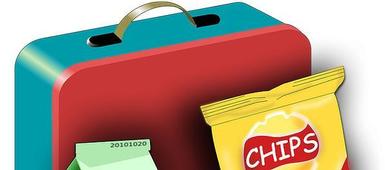 Summer Lunch Program at SUFSD:

The Solvay Union Free School District will be providing free summer meals for kids and teens during select weeks. The program is open to all residents and non-residents 18 years of age or younger. The summer meal schedule is as follows: Elementary School July 8 through July 25 (closed Fridays) Breakfast 8:30 - 9 a.m. Lunch 12 - 12:30 p.m. High School July 1 through Aug. 9 (closed July 4 & Fridays) Breakfast: 7:30 - 9 a.m. and Lunch: 11 a.m. - 12:30 p.m. If you have any questions about summer meals, please call the Solvay Food Service Program at (315) 484-1403.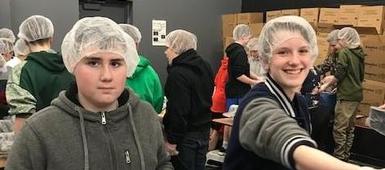 SMS Students Contribute Toward Feeding Starving Children:

Last month, the eighth grade class participated in the "Feed My Starving Children" event held at the Vineyard Church. During the visit, the students helped measure, pack, label, and sort meals, all while hanging out with their classmates, enjoying some music, and engaging in some friendly competition to meet the goal. The students even got to try a sample of what they helped create! The meals prepared by our students will be sent throughout the world, helping malnourished children and families in some of the poorest countries. Great job by these selfless eighth-graders, who had a fun afternoon helping those in need!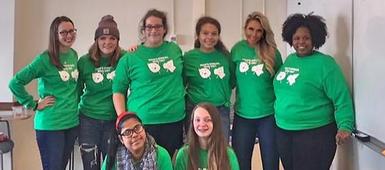 SHS Students Make Triumphant Return to Science Olympiad:

Over the winter, Solvay High School returned to the 35 th Annual Science Olympiad Competition held at Le Moyne College! Mrs. Lisi and Mrs. Sherlock generated interest in bringing back this competitive science club after Solvay had pulled out from the competition several years ago. The team, composed of nine Solvay High School students encompassing all four grade levels, competed in a wide range of scientific events and competitions, including hand-written assessments, collaborative group work, and designing and engineering their own products. The two top-scoring events for Solvay included "Anatomy & Physiology" and "Thermodynamics." Rachel Maloney and Talya Toussaint competed in the physiology event, ...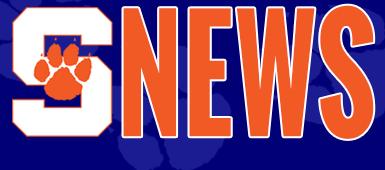 2019-20 Budget & BOE Results:

Thank you to the entire Solvay Schools community in the passing of the 2019-20 school district budget! The adoption of $34,020,000 budget results were: Yes 321 No 97 Congratulations to Kristen Sunser-King and Joseph Barnello for being elected to the Board of Education. The election results for the two BOE seats (2) were: Kristen Sunser-King 286 Darryl Tucker 170 Joseph Barnello 322 Thank you again for your support of the Solvay Union Free School District!
Alumni News: Former Solvay Students Enjoy Incredible May:

We recently came across some exciting Bearcat alumni news, out of college! Class of 2001 graduate Paul Zalewski is currently an assistant track & field coach at Virginia Polytechnic Institute and State University (known more colloquially as Virginia Tech). He covers a lot of ground at the university, coaching the men's decathletes and women's heptathletes, long jumpers, and triple jumpers. Recently, Zalewski's Hokies competed in the ACC Outdoor Track & Field Championships , and took first place in the Overall Men's Championship and third place in the Women's Overall Championship! Congratulations to the Coach Zalewski and Virginia Tech! That same weekend, class of 2018 graduate Ashley Bosco competed at the ...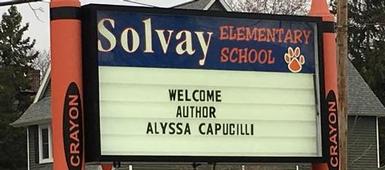 Author Alyssa Capucilli Visits Solvay Students to Celebrate Reading:

In late March, Solvay Elementary School students got a visit from Alyssa Satin Capucilli, author of the beloved "Biscuit" series. With over 75 titles in the series (and over twenty-one million books in print), "Biscuit" has been deemed a modern classic. It is one of the most borrowed books throughout libraries, as it continues to be embraced by beginner readers, parents, librarians, and educators. We all have stories to tell. Mrs. Capucilli explained how a personal experience can launch our imaginations and help us create our own stories. As the visit progressed, students laughed and read along with Mrs. Capucilli, as Biscuit practiced his familiar bedtime routine. Using repetition, Mrs. Capucilli helps emergent readers practice familiar words ...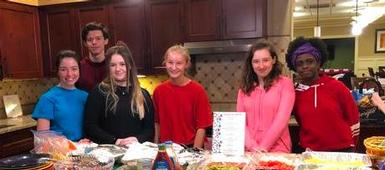 Key Club Students Prepare Meal at Ronald McDonald House:

Last month, members from the Solvay High School Key Club brought a smile to the faces of many of families staying at The Ronald McDonald House! The club both donated the ingredients for and prepared a taco-themed dinner for the group! The visiting Key Club members, pictured here from left to right: Marisa Presutto Maksym Melnyk Hailey Kliphon Kirstyn Devereaux Courtney Wade Amer Lazraus It was a very rewarding experience for all involved. Great job putting some positive energy out into the world, Key Club!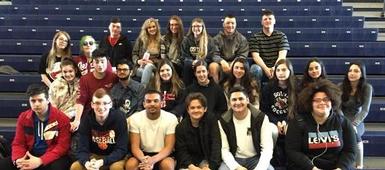 Solvay Juniors Visit OCC, Attend Open House:

Recently, a group of juniors made a visit to Onondaga Community College to attend an open house. The students toured the campus and dorm areas, and also participated in panel discussions with campus personnel. It gave the students a valuable glimpse at what college (and dorm) life entails.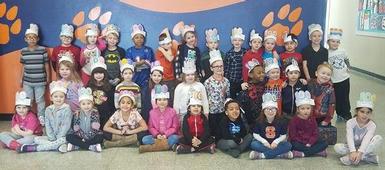 #TBT - Looking Back at the 100th Day of School:

Earlier this year, Lisa Reynolds and Amber Welch's classes completed a "100th Day of School" project with their families! They created posters, t-shirts, and necklaces using 100 of some kind of object. The students took great pride in their projects, and shared them in class!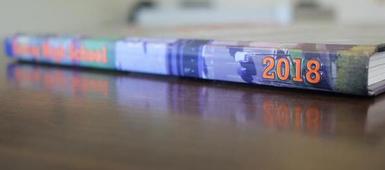 Solvay Yearbook Staff Recognized for Excellence:

The Solvay High School yearbook staff was recently recognized by Balfour Yearbooks, receiving an Honorable Mention Certificate of Recognition for its outstanding contribution to scholastic journalism. The Solvay High School yearbook is featured in the 2019 publication of exemplars. Yearbooks published by Balfour for the 2017-2018 school year were evaluated in one or more of the following areas: theme development, layout design, photo content, secondary packages, and cover design. The " 2019 Yearbook Yearbook " publication of exemplars showcases 2018 yearbooks. Balfour honors approximately 11 percent of its yearbook staffs with this distinction, making the accomplishment all the more exceptional. Solvay High School's yearbook adviser ...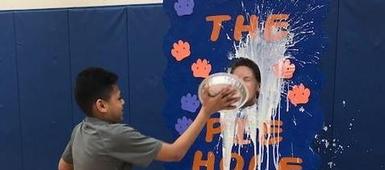 SMS Students and Staff Make Donation to Charities:

In April, the Builders Club sponsored a fun afternoon that benefitted a a good cause! Throughout the week of April 8, Builders Club students collected personal care items such as toothbrushes and toothpaste, combs, soap, and deodorant to donate to local charities in need. For every item brought in, students were given a raffle ticket providing the opportunity to "pie" a teacher in the face the Friday before break. The afternoon of April 12 kicked off with some friendly, yet competitive games, but ended with some brave teacher volunteers taking a pie to the face! Amidst the Friday activities, it was determined that the Solvay Middle School students accrued a whopping 200 personal care items! These donations were boxed up and sent to the Rescue ...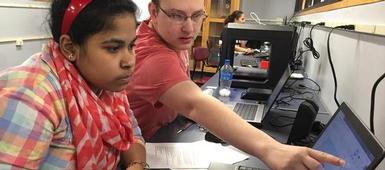 SHS Welcomes Students to New Makerspace:

The High School Library is now home to a makerspace! We have transformed an underutilized computer lab into a hands-on learning space. Students now have the opportunity to be trained in activities such as 3D printing, and will be able to explore and invent independently. In addition to the Makerbot 3D printer, students will also have access to many other tools of creation, including sewing machines, a green screen, photo/video/audio editing tools, and Raspberry Pi computers. This opens endless possibilities for problem solving, prototyping, and the opportunity to express what they've learned!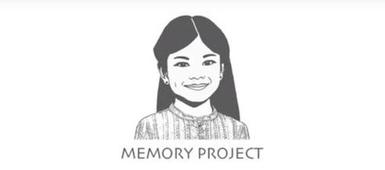 Solvay Art Students Deliver Portraits to Rohingya Students:

Recently, students from Ms. McGraw's art class received news that their portraits were delivered to Rohingya children via the Memory Project! The Memory Project is a unique initiative in which art students create portraits for children and teens around the world that have been orphaned, neglected or disadvantaged. To begin, some of Solvay's advanced art students received photos of Rohingya kids who were currently living in refugee camps. With the photos of their subjects at hand, the Solvay students got to work. To see some of the final results, please click on the video below! "The Memory Project is passionate about breaking barriers and uniting youth from different cultures," said Ms. McGraw. "The goal of the project is ...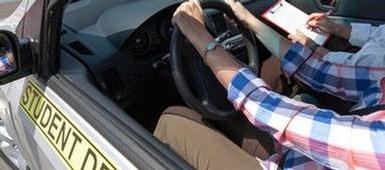 Driver Education Program to be Offered at SHS This Summer:

This summer, the Onondaga-Cortland-Madison BOCES will be offering a Driver Education program at Solvay High School. The program will consist of 24 hours of classroom instruction, as well as 24 hours of vehicle instruction. Classroom instruction will be held at the high school at defined times: July 9 - Aug. 7 Mondays - Thursdays from 5:30 - 7 p.m. The Able II Driving School will set up times for in-vehicle instruction following student registration. Students interested in attending the program must be at least 16 years of age, and hold a valid New York State driver's permit. The cost of the course will be $549, which will include the cost of the program's textbook. If you're interested in ...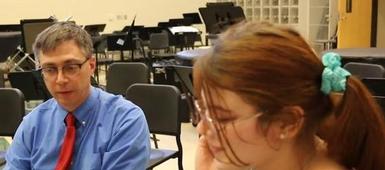 Marcia Hunt: Extraordinary Talent Follow-Up:

Late last month, News Channel 9 released a follow-up on Marcia Hunt as part of it's "Extraordinary Talent of the Week" feature! If you'd like to view the original feature as a refresher, please click here . The original feature focused on Marcia's exceptional talent with the flute, while also touching on the incredible support she's received from Solvay's music teachers. In reaching out to the "Extraordinary Talent" production, it was the hope of these instructors that they might find a way to help finance the purchase a professional-level instrument for Marcia to use in in college. She had already been accepted at the State University of New York at Fredonia based on her academic merit, but hoped to audition for the ...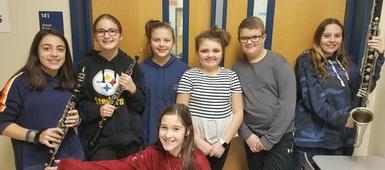 SMS Students Attend Elementary All-County Music Festival:

The Solvay Union Free School District saw seven of it's fifth and sixth grade students selected to perform at this year's Onondaga County Musical Educators Association Elementary All-County Festival! They performed as part of the band and chorus during a concert held this past weekend at the North Syracuse Junior High School. These seven students joined their peers from other schools throughout the county for the performance: Ella Amato (Flute) Rylend Bligh (Chorus) Gianna D'Eredita (Clarinet) Mika Ferguson (Chorus) Anna Kunai (Chorus) Leah Parrot (Bass Clarinet) Emma Rutkowski (Oboe) Congratulations on being selected, and keep up the great work!
<< Previous Next >> Viewing 21 - 40 of 277 stories