District News
<< Previous Next >> Viewing 21 - 40 of 341 stories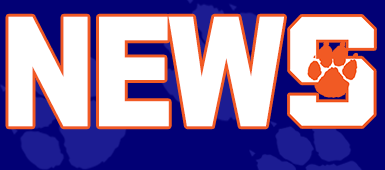 Drop Off of School Items:

We hope you are all safe and well. As our virtual learning school year comes to an end, Distance learning will continue and all work is expected to be turned in by June 15th, 2020. We are asking that you return all Chromebooks, textbooks, library books, and sports uniforms by July 1st, 2020 to either Solvay Elementary or Solvay Middle School. Our offices are open Monday-Friday from 8:00 am- 4:00 pm. If your child is planning on attending our virtual BEST Program or Summer School, you are welcome to hold on to your Chromebook until the completion of these programs.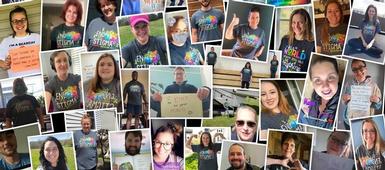 Mental Health Month - End the Stigma:

In honor of Mental Health Awareness Month, Solvay staff wanted to let you know that we care. While the importance of mental health is always a high priority, the time of uncertainty that surrounds us highlights the importance of understanding and supporting mental health needs for our students, our families, our community, and ourselves. Know that your Bearcat family cares for each and every one of you. Please contact your school's support staff, administration, classroom teachers, assistants, aides, etc. if you need support in any way. We're all in this together. Stay happy. Stay healthy. End the stigma!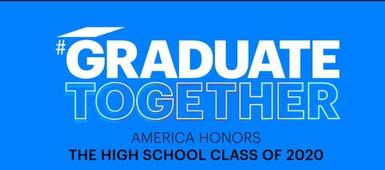 #GraduateTogether Primetime Event - 5/16 8pm: Dear Community: On Saturday, May 16, at 8 p.m. ET, the Council of Chief State School Officers (CCSSO) is partnering with XQ Institute on Graduate Together: America Honors the High School Class of 2020 , a one-hour primetime show paying joyful tribute to high school seniors, their extraordinary teachers, and their families. This commercial-free special will air on ABC, CBS, FOX, and NBC, and it will also be available through partners such as Complex Networks, Facebook, Instagram, PEOPLE, Snapchat, TikTok, and YouTube. During the show, high ...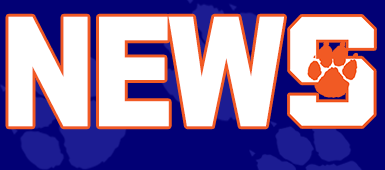 SMS/SHS PE Locker Cleanout Info:

Unfortunately, we will be spending the remainder of the school year completing our classwork through online platforms. To help students and families both the middle school and high school staff have cleaned out all the PE and hallway lockers. All personal belongings have been bagged up and labeled. Belongings will be available for drive through pick-up outside the main entrance of each building Monday through Thursday from 10:00 AM-2:00 PM during the weeks of May 18-29 We will be closed May 25. Any items not picked up during that time will be discarded or donated. If you have any questions or need to make alternative arrangements please contact the buildings main office. Solvay High School 315-468-2551 Solvay Middle ...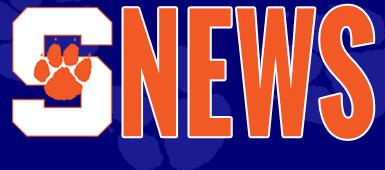 Board of Education Meeting:

NOTICE IS HEREBY GIVEN that the Special Meeting of the Board of Education of the Solvay Union Free School District will be held via remote locations by either telephone and/or video conference at 6:00 p.m., on April 27, 2020, to consider such items of public business that may come before the Board of Education and to take such actions as may be required thereon. By Order of the Board of Education Solvay Union Free School District By: Heather Lotito, District Clerk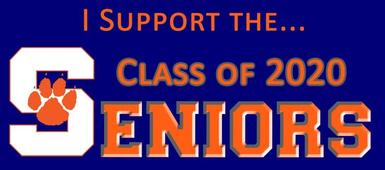 2020 Senior Lawn Signs to Show Support:

Hello Solvay High School Senior Families and Family Friends....Since the school year has been delayed until at least May 15th, Let's provide a little honor to our Seniors. I've created Senior Lawn Signs to show our support of the Class of 2020 Seniors! Each sign is Coroplast corrugated plastic sign, 24"W x16"H with a wire step stake, Cost will be $10 each. The orders will be placed on Thursday, April 23. All orders are now placed through: https://billgambinoasp.company.site/ PLEASE make sure you mention the school name and if it is a Senior or a "I Support" sign when ordering! As of now, when the signs arrive, I will notify everyone and deliver them to a parking area at ...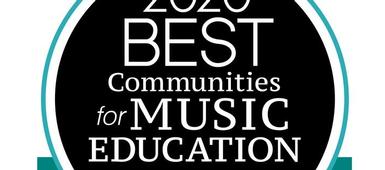 Solvay Named Best Community for Music Education ... again!:

Solvay Has Received a Best Communities for Music Education Award! Congratulations! The NAMM Foundation has recognized your community for its commitment to music education with a 2020 Best Communities for Music Education Award (BCME). See the complete list of winning schools here .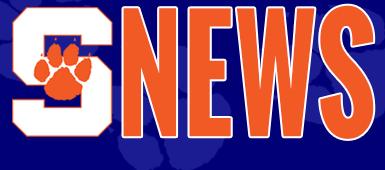 ESSA Accountability Status:

The federal Every Child Succeeds Act (ESSA), as adopted by New York State in January 2018, contains accountability measures related to receiving federal education funding. The intention of ESSA is to support equitable learning opportunities for all students in the state. ESSA includes multiple measures related to student learning outcomes, based on state exams, absenteeism rates, student growth, graduation rates, and college and career readiness. These measures are calculated for all students as well as identified subgroups. More specific information can be found on New York State's Department of Education's (NYSED) ESSA web page or in this summary for parents . The ESSA accountability measures for the 2018-2019 school year resulted in Solvay UFSD being ...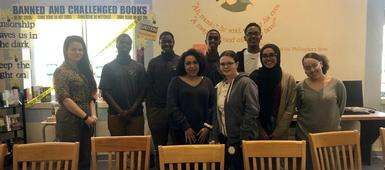 Solvay Students Serve on Panel:

Two freshman students, Ariel Ash and Allison Ryan, volunteered and served on a student panel for the 2020 CNY Reading Council Spring Conference this past weekend (Saturday, March 7th). They joined students from multiple schools by sharing in a conversation about literacy and what that means to our youth. Both Allison and Ariel did a PHENOMENAL job in representing Solvay. Their responses added great value to the conversation that afternoon. Mrs. Moran is very proud of them. Here are some of the questions Ariel and Allison were asked (and Mrs. Moran's summary of their responses): What does the term literacy mean to you? Can you tell me what literacy looks and sounds like in your communities? Everything we do from day to day life is literacy...even talking. ...
<< Previous Next >> Viewing 21 - 40 of 341 stories