Veterans Day Celebration
2023 Veteran's Day Celebration
---
On November 8th, Solvay Middle School staff, students, Veterans, and active duty members participated in a Veterans Day Celebration. The celebration was started with a school wide flag raising ceremony outside conducted by the Fort Drum Color Guard, accompanied by Mr. Campbell, our band teacher.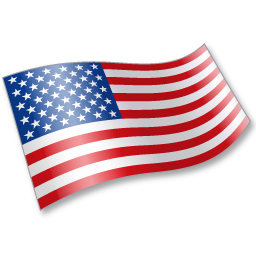 Following the flag raising, there was an assembly held in the auditorium to celebrate and honor our Veterans. First, the colors were presented by our visiting Color Guard and select choir students performed the National Anthem, directed by chorus teacher Mrs. Perun. Eighth grade students Andi VanSlyke and Julian Chesler were selected to read their essays inspired by the freedoms we enjoy in America.
Mr. Jeffrey Harris, a dedicated Bearcat and Veteran, spoke about the sacrifice and conviction that Veterans exhibit and how those skills are useful in any life path. Go Bearcats!
Afterwards, a breakfast was held for Veterans and their families as well. Solvay Middle School thanks our Veterans for their unwavering commitment to this country. We were glad to honor and welcome them to Solvay and for some welcome back.
May their courage and resilience unite us all.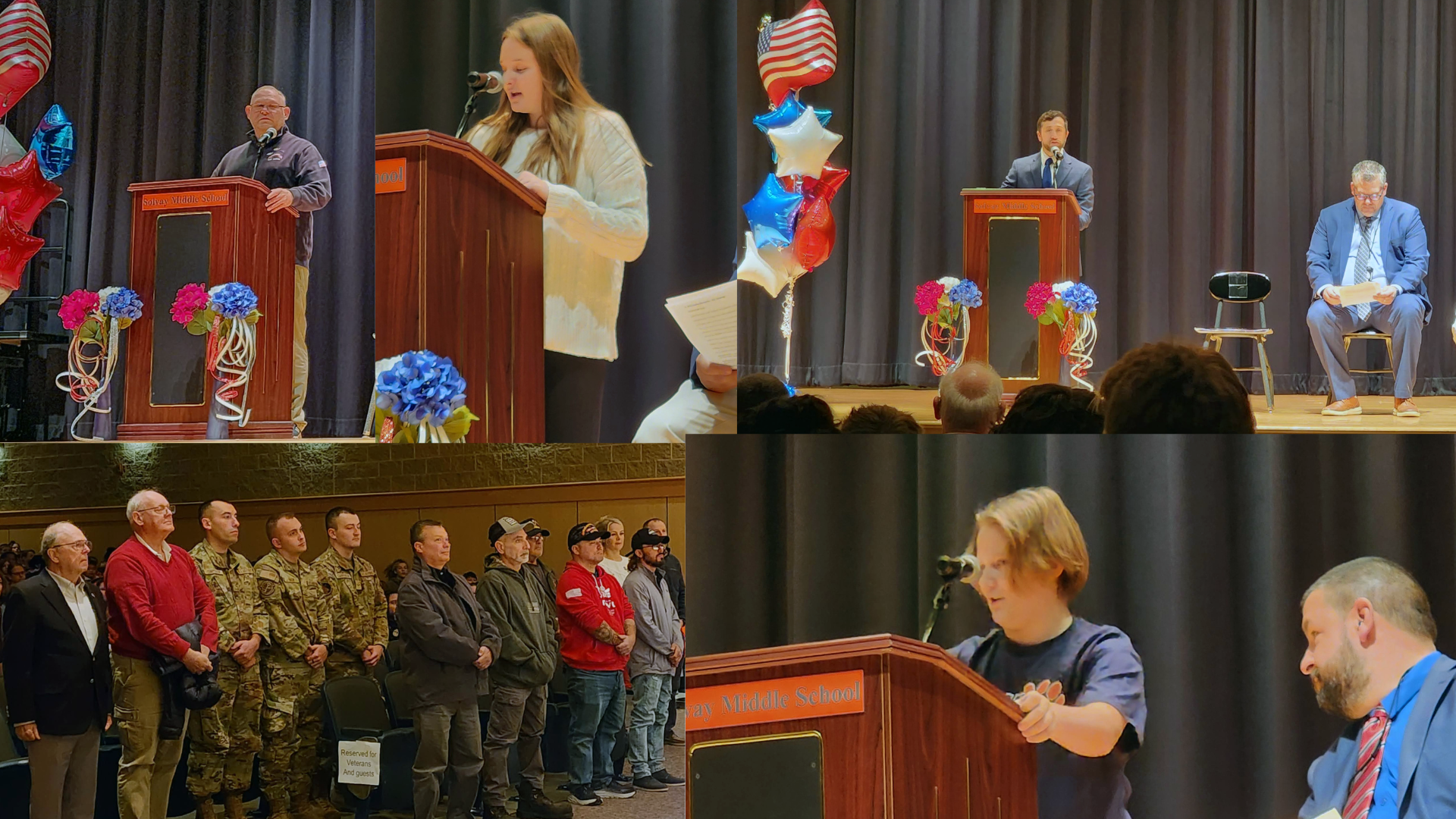 Artwork of Poppies, dedicated to our Veterans from students at Solvay Middle!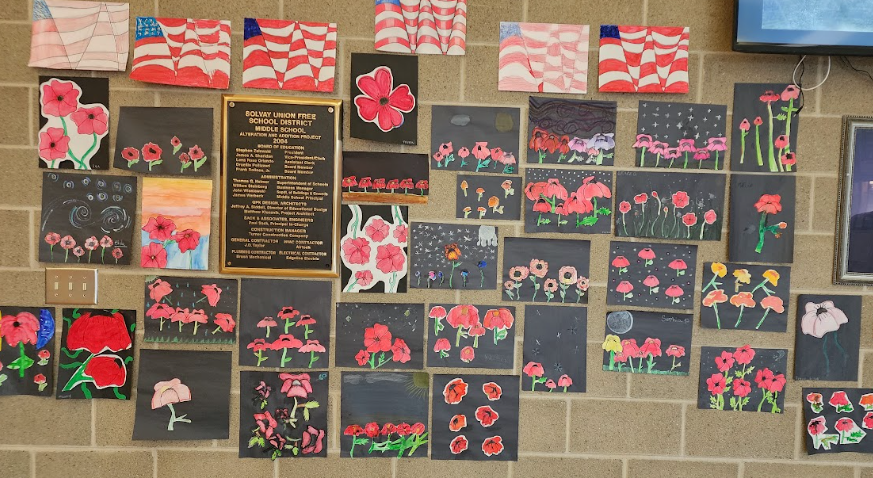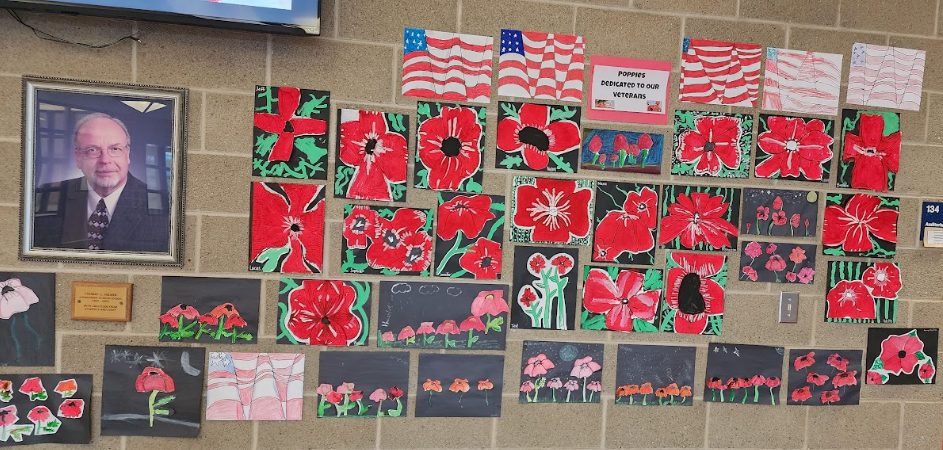 ---