PreK Teachers Attend Summer Institute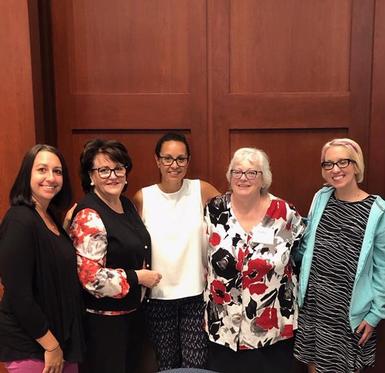 Solvay PreK teachers Kristin Misztal, Jaime Armani, Kate DeStefano, along with Solvay Elementary School principal, Chris Miszan, and literacy coordinator, Jill Weston, attended the P-3 Summer Institute at the College of St. Rose. They had the opportunity to unpack one of the New York City Department of Education Interdisciplinary units of study for preschool students. In addition, they were able to look deeper into the NYS PreKindergarten Learning Standards to build on their curricula.

The speech focused on the importance of early education and was delivered by MaryEllen Elia, NYS Commissioner of Education. Ultimately, the message was uplifting and inspiring.