Student First to Earn Associates Degree at SHS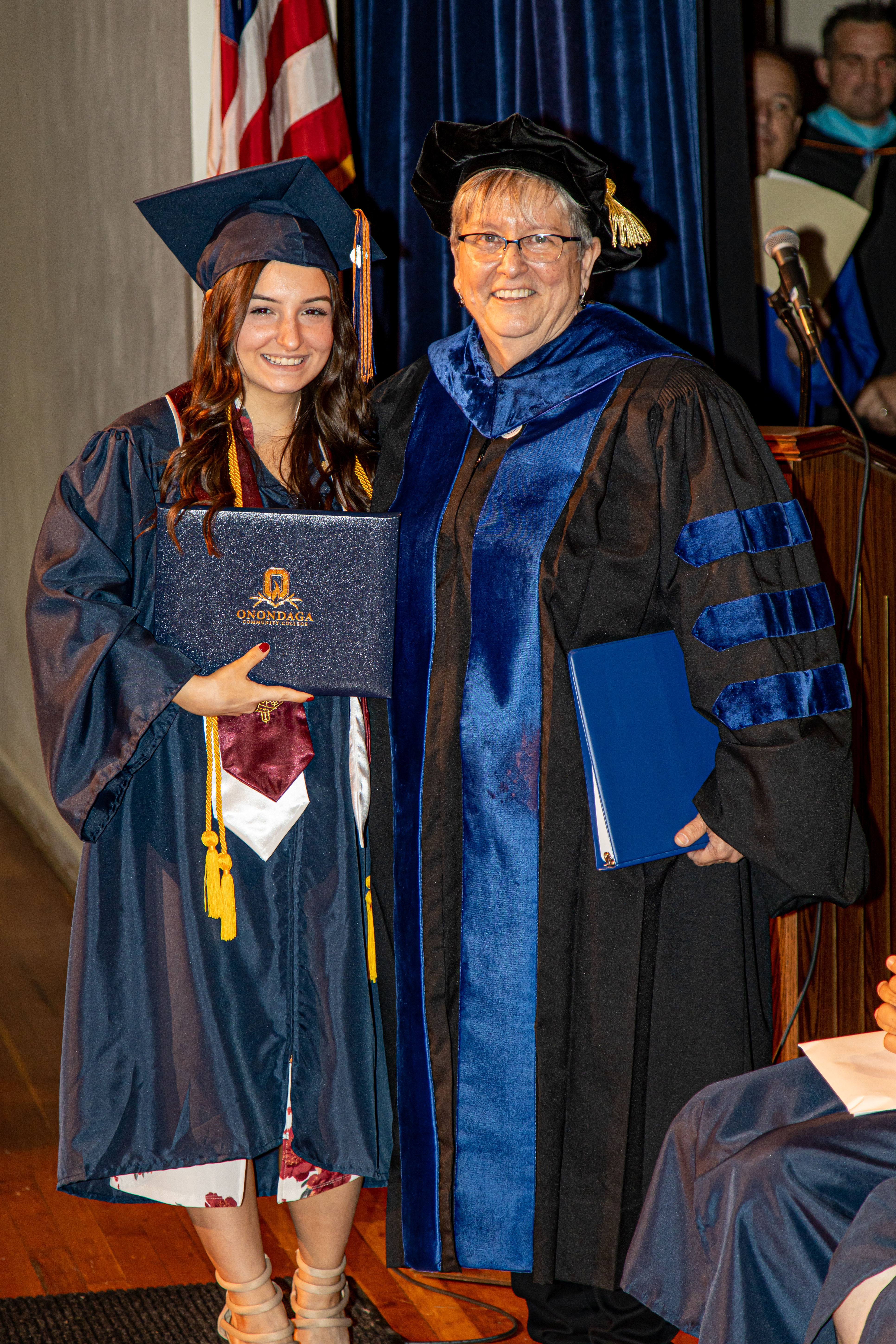 On Saturday, June 22, 2019, nearly 140 seniors graduated from Solvay High School at the152nd Commencement Ceremony. One student, Natalina Natoli, not only received her high school diploma, but she also received her Associates Degree in Humanities and Social Sciences from Onondaga Community College. Natalina is the first student from Solvay High School to graduate with her high school diploma and have also met the requirements to receive an Associates Degree.
We are fortunate to offer numerous college classes at Solvay High School, but we currently do not offer all of the necessary classes for a student to be able to graduate with an OCC degree. In Natalina's case, it took a lot of initiative to reach her goal. She took two summer classes on the OCC campus during each of the summers before entering her junior and senior year of high school. The OCC classes taken during the summers combined with the college classes she was able to take at Solvay High School allowed her to complete all the necessary course work to complete her degree. Congratulations Natalina!
Pictured is Natalina Natoli and Dr. Casey Crabill, president at Onondaga Community College