An update on Gianna's Christmas Wish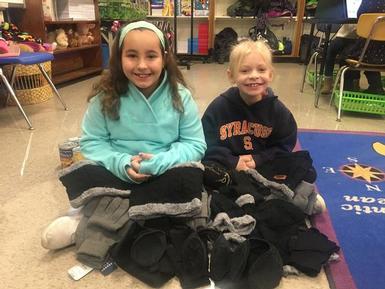 Have you heard about Gianna's Christmas Wish? Gianna, a second-grade student at Solvay Elementary School, has had a busy holiday season. Her goal for Christmas this year is to bring Christmas cheer to those less fortunate, by bringing items to those in need this season.

So far, many classmates from throughout the Solvay Union Free School District, community members, and staff members have donated items to Gianna's cause. On Monday, Dec. 17, the Solvay UFSD Board of Education presented Gianna with a bag of necessities at their board meeting, acknowledging all of her hard work. At the meeting, Gianna read a short speech about her cause and thanked everyone for their support.

Along with donations from the local community, donations in the form of gift cards and items have been coming in from across the country.

There's still time to donate -- Donations for Gianna's Christmas wish are currently being accepted at SES, and may be dropped off through Friday, Dec. 21. Please include a note with Mrs. Boileau's name on the items.