A Thanksgiving message from Solvay UFSD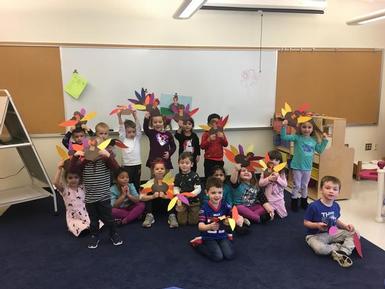 With the holiday season approaching, now is a great time to reflect on the 2018-19 school year so far. We are always appreciative of the support that we receive from our community, and this year we are as thankful as ever before. As we have done in previous year, we would like to take this opportunity to stop and reflect on the many things for which we are grateful.

We, at the Solvay Union Free School District, are thankful for:
Our parents/guardians, family members, friends, and community members - all of these people give back to our students and community in countless ways with their endless service and dedication.

Our students, who come to school each day engaged and ready to learn.

Our Solvay teachers, staff, employees, and administrators, who care about our students and work diligently to support their goals and future opportunities.

Our Board of Education, which helps maintain partnerships with our community and offers direction and goals towards the education of all students in the Solvay UFSD.
We truly appreciate all that you do - thank you for helping to make Solvay such a special place for our students and community. We look forward to continued success from the start of the year through the end.

Have a wonderful Thanksgiving holiday!

--The District Office Team