Capital Project Update
Completed Project(s)

Over this past summer, the middle school added an additional row of parking spaces, interior wallpaper was removed and walls painted, and a basketball court near the playground.

---
Upcoming Project(s)

Solvay Middle School
On October 29 and for the next couple of weeks, the construction crews began the renovations to the playground and will be placing the top coat and stripes on the basketball court.
Very soon new bleachers will be installed in the

large gym.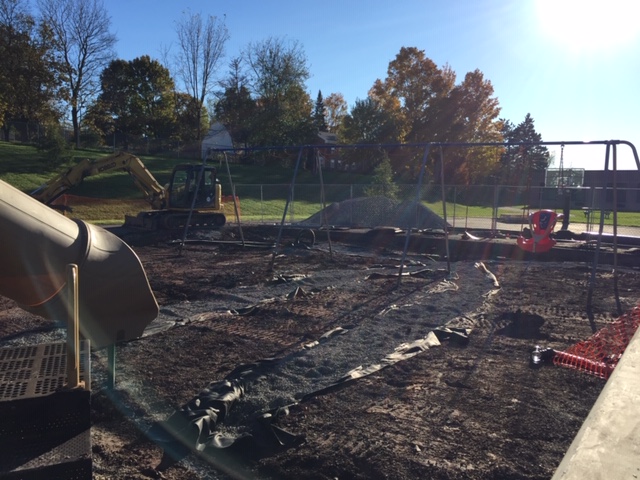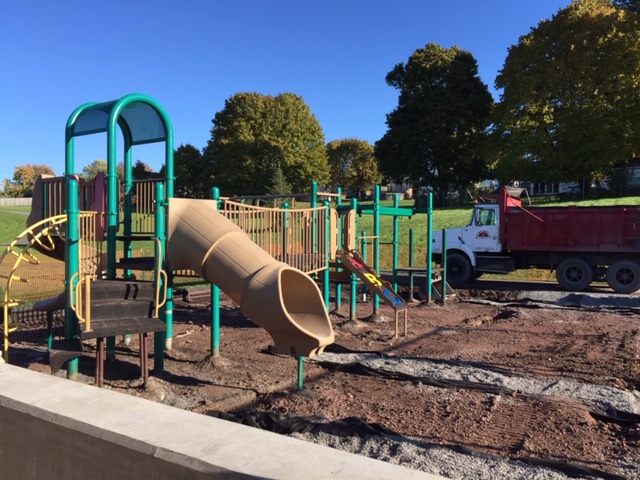 Transportation
The new transportation center has been finalized. Within the next few months, transportation will move to a temporary location while the renovations and new construction takes place.
---
2018-2021 Capital Project Timeline (Tentative Dates*)
Phase 1 Schedule
Construction Documents – Dec. 2017 through July 2018 (8 months)
SED Submission – July 2018
Constructability Review/Estimate – Fall 2018
SED Approval – March 2019 (8 months)*
Bidding – April 2019*
Contractor Mobilization/Submittals – May 2019*
Construction – Summer 2019 into the 2019-2020 School Year*
Closeout – Summer 2020*

Phase 2 Schedule
Construction Documents – Aug. 2018 to April 2019 (9 months)
SED Submission – April 2019
Constructability Review/Est. – Summer 2019
SED Approval – Dec. 2019 (8 months)*
Bidding – Jan. 2020*
Contractor Mobilization/Submittals – Feb. 2020*
Construction – Spring, summer, and fall of 2020*
Closeout – Spring 2021*