Reminder: Student Orientation for the 2017-18 School Year
---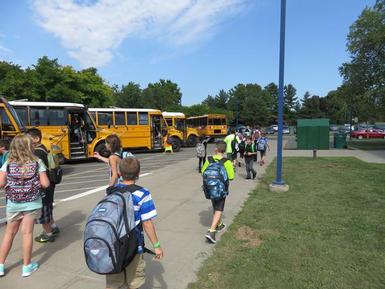 Solvay Elementary School
• Aug. 22, Kindergarten Orientation at 5:30 p.m.
• Aug. 23, Pre-K Orientation at 6 p.m.

Solvay Middle School
• Aug. 31, Grades 6–8 "Locker/Schedule Day" from 9:00 a.m. - 5:00 p.m.
• Aug. 31, "Meet the Teacher" at 6 p.m

Solvay High School
• Aug. 30, Orientation for incoming freshmen and students new to SHS at 6:00 p.m.

Kindergarten Registration -- If you are a parent with kindergarten aged students that have not yet registered for enrollment in the district for September, please do so as soon as possible. Transferring students from other schools coming into the Solvay UFSD in grades one through three that are already registered or will be, must be screened prior to entering school in September. When you register a new student in these grades, a screening appointment will be set up. If a screening appointment has not been set up, contact SES at (315) 488-5422.