Solvay Alumnus Eric Goodrich Named Outstanding Undergraduate Scholar at RIT
---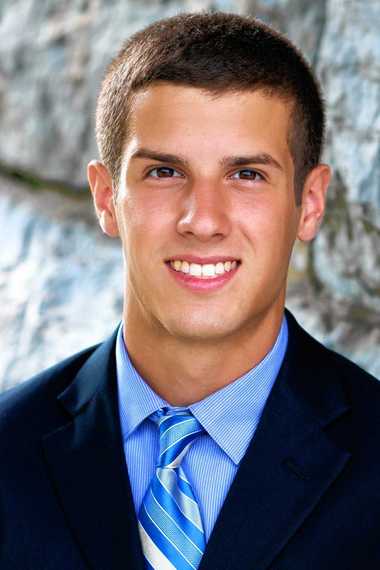 It is the alumni of the Solvay Union Free School District (UFSD) who help to make Solvay such a special place. A recent Solvay UFSD graduate is continuing to honor that tradition. Eric Goodrich, Valedictorian of the Solvay High School Class of 2014, was recently named a Rochester Institute of Technology (RIT) Outstanding Undergraduate Scholar.

The honor of becoming an RIT Scholar is one of the highest RIT has to offer. Goodrich was invited to become an RIT Scholar based on his completion of at least 83 credit hours and a grade point average of at least 3.85. The chance of being an RIT Scholar is limited to students who have achieved academic standing in the top one percent of their respective colleges at RIT. Goodrich will be recognized at an award ceremony on Thursday, April 6, 2017.

As a part of this recognition, RIT also honors former high school teachers of the RIT Scholars, by inviting them to accompany the scholar to the ceremony. For his upcoming ceremony, Goodrich invited retired Solvay High School teacher, Mrs. Doreen Merola, to accompany him. Merola will attend the ceremony with Goodrich as a guest of honor. Merola, who taught Goodrich's senior English class and worked closely with him as the advisor of the yearbook staff, only has great things to say about Goodrich.

"Eric is the consummate Renaissance man," said Merola. "He is a brilliant student, a dedicated athlete, the perfect gentleman, and an incredibly trustworthy, loyal man."

Goodrich returned the praise for Merola, citing that she had a profound influence on his academic career. At the ceremony in April, RIT will acknowledge not only Goodrich's accomplishments and success, but also Merola's work in helping to guide Goodrich and other students on their academic paths, even citing her as a model for other teachers to learn from.

Congratulations to Eric and Mrs. Merola! We at Solvay are so proud of you both. Thank you for being a part of what makes Solvay so special.